Written By
Harmeet Sandhu
·
November 24th, 2020
Blogger at Love To Slay
Holidays are coming, tis the season to treat yourself. If you haven't already subscribed to a beauty box, now is the perfect time to start. I find this time of the year so busy that I forget to check off my self-care list. Having a beauty box delivered straight to your doorstep every month is the perfect little treat and a reminder to take some time for yourself. Time to start taking longer baths, drinking hot chocolate, and digging out the cosy knitwear. 
 
This month's Roccabox theme is 'Lights, Camera, Relax', containing 5 hero products to either prep you for the day ahead or wind down at the end of it. Worth over £52, you can nab this for only £7 - an absolute steal! 
 
When you purchase your box through Love To Slay here you get 30% OFF 3-MONTH BEAUTY BOXES using code LTS30, making it just £21 instead of £30, that's only £7 a month! excluding postage! Also, there is no rebill after the 3 months. You also get 350 Slaybucks. 
What's inside November's Roccabox?
---
NIP+FAB - Salicylic Fix Concentrate Extreme | RRP: £19.95 *FULL SIZE*
Kandi Cosmetics - Pre Glow Up Mist | RRP: £15 *FULL SIZE*
SportFX - Sport Stamina Mascara | RRP: £7.99 *FULL SIZE*
Soaper Duper - Body Wash | RRP: £3.50 *TRAVEL SIZE*
Smashbox Photo Finish Primer | RRP: £6.53 *TRAVEL SIZE*
 
---
A little sneak peek...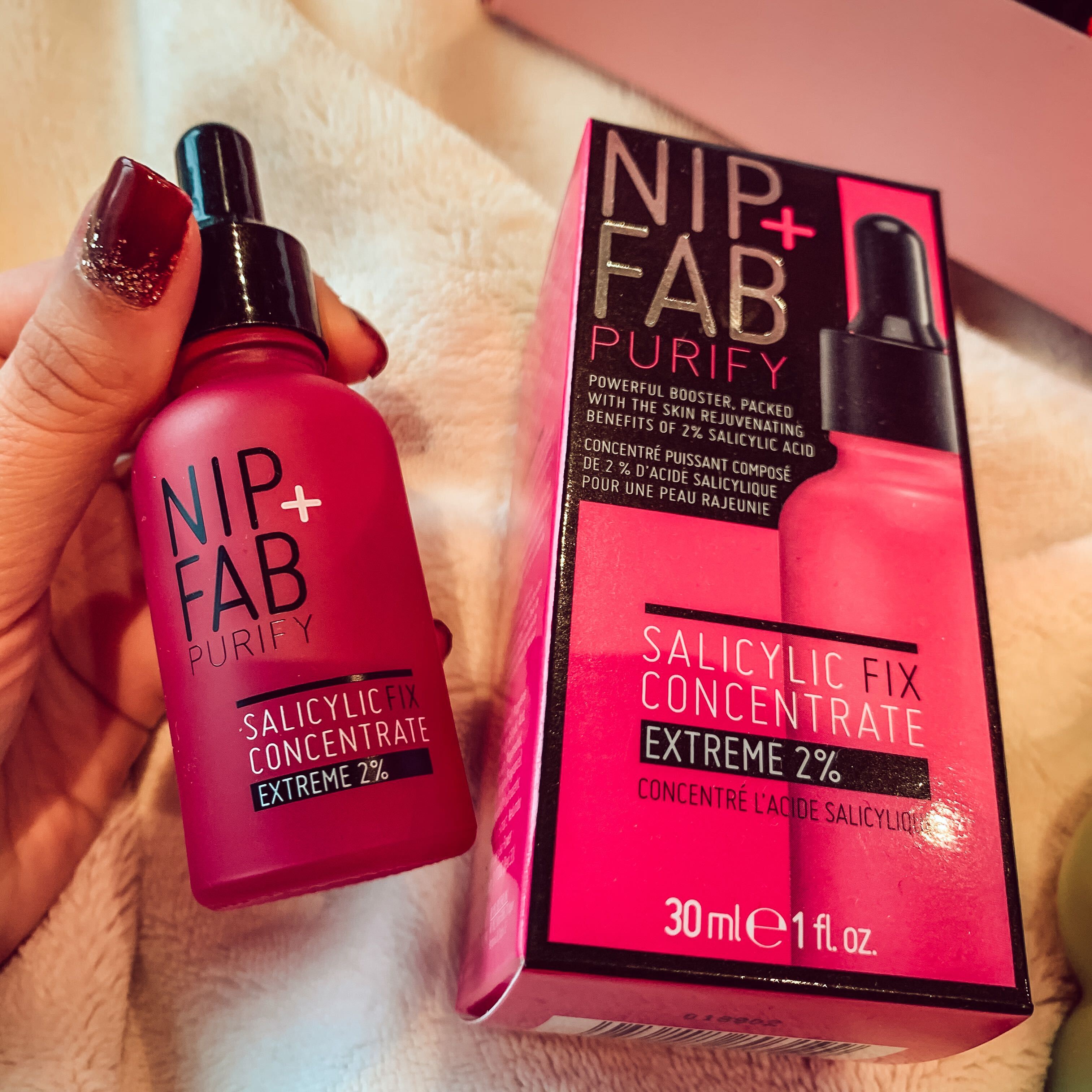 NIP+FAB Salicylic Fix Concentrate Extreme | RRP: £19.95 
Stress and worry can have a big impact on our skin and considering the current pandemic, it's understandable that we may be breaking out As a result, many of us are introducing products to tackle those pesky breakouts. 

The whole LTS team have been loving NIP+FAB recently, we've introduced a few products into our routine to help with those breakouts and we've all seen great results. This product in particular has helped to banish lockdown skin. 
 
Reveal a clear bright complexion Containing 2% Salicylic Acid to reduce the appearance of enlarged pores. Niacinamide to improve skin tone. This will be your go-to for clean, fresh, and purified skin.
 
How we use it: After cleansing, take 2-3 drops and work onto the face and neck. Only use once or twice a week in the evenings. When using retinoids, always make sure you follow up with SPF the morning after, if it's not already part of it, as skin is left more sensitive and is more prone to sunburn.
---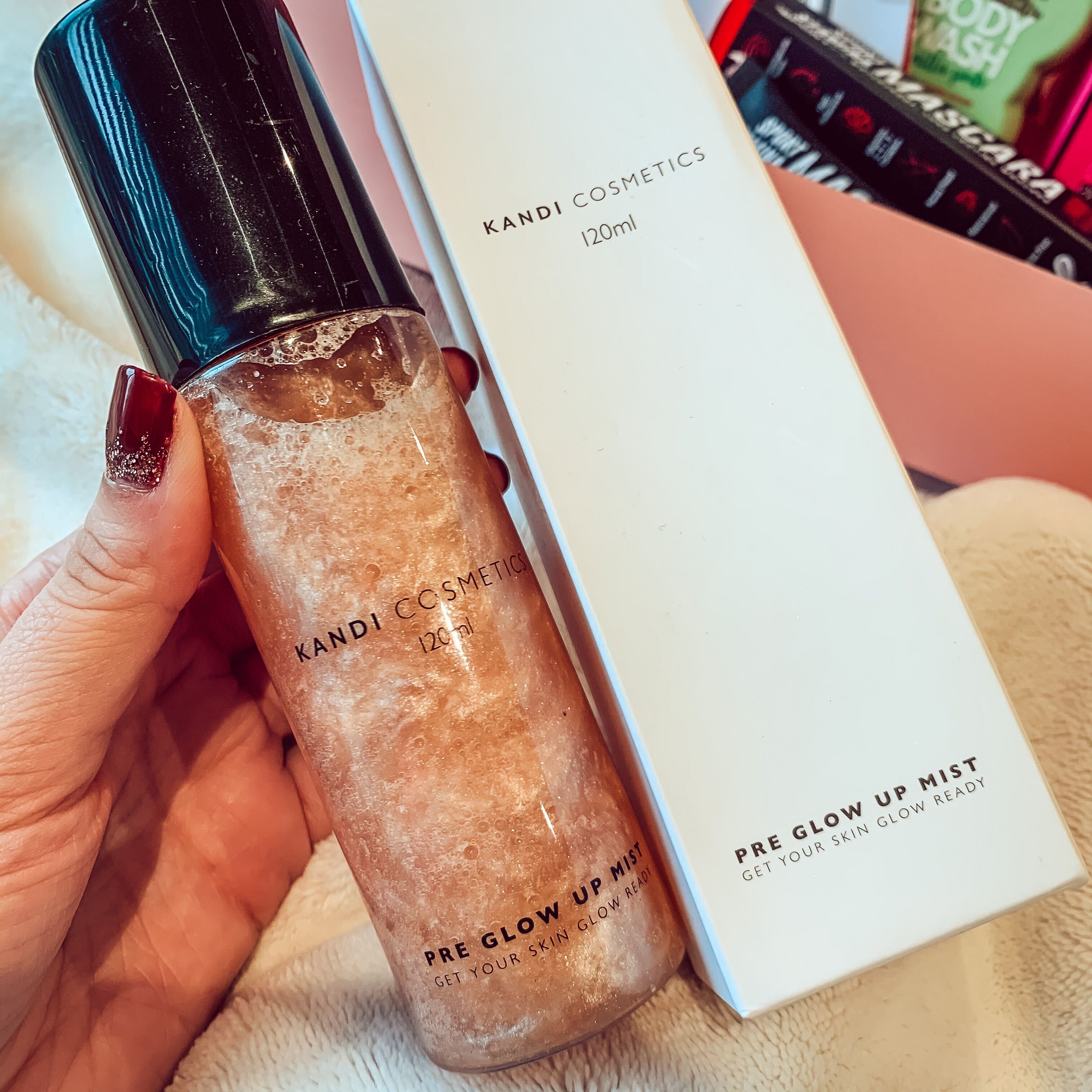 Kandi Cosmetics - Pre Glow Up Mist | RRP: £15
Colder temperatures are upon us and just like that our sun-kissed glowing skin is left looking dull, dehydrated, and in need of rescuing. Give your winter skin the ultimate glow with Kandi Cosmetics best selling Glow Mist to give your makeup that dewy finish. It can also be used on bare skin to get you looking like a glowing goddess. Ready, Set, GLOW! 
 
TIP: Spritz over bare face before a zoom call or use over makeup to glow on Christmas Day.
 
---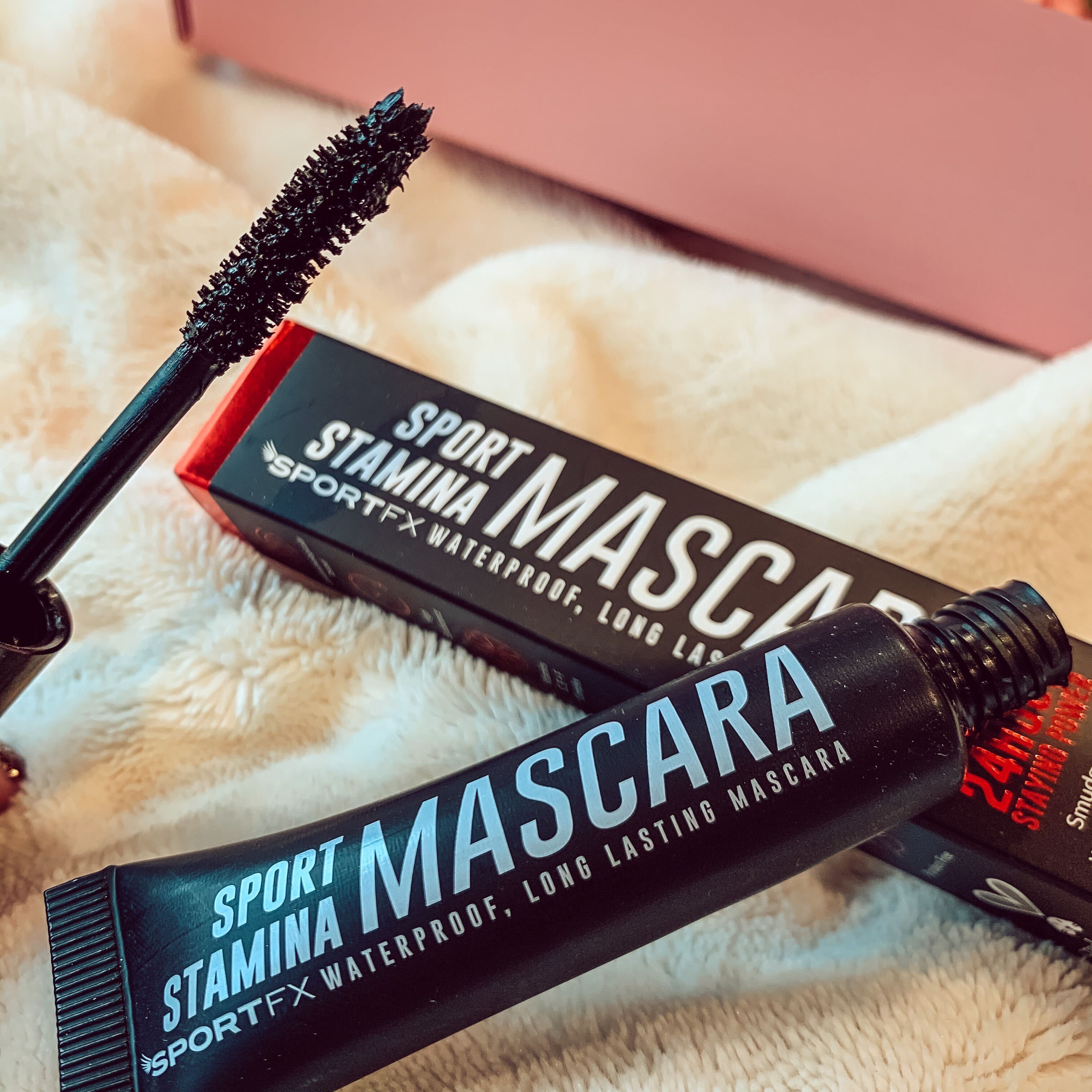 SportFX Sport Stamina Mascara | RRP: £7.99
For when you have a 6AM gym sesh followed by a busy day ahead, this mascara will stay put as you battle through all the elements of the day. Containing sweet almond oil to help nourish your lashes and give long-lasting volume and definition for as long as you're wearing it. Goodbye 'Panda eyes' 
---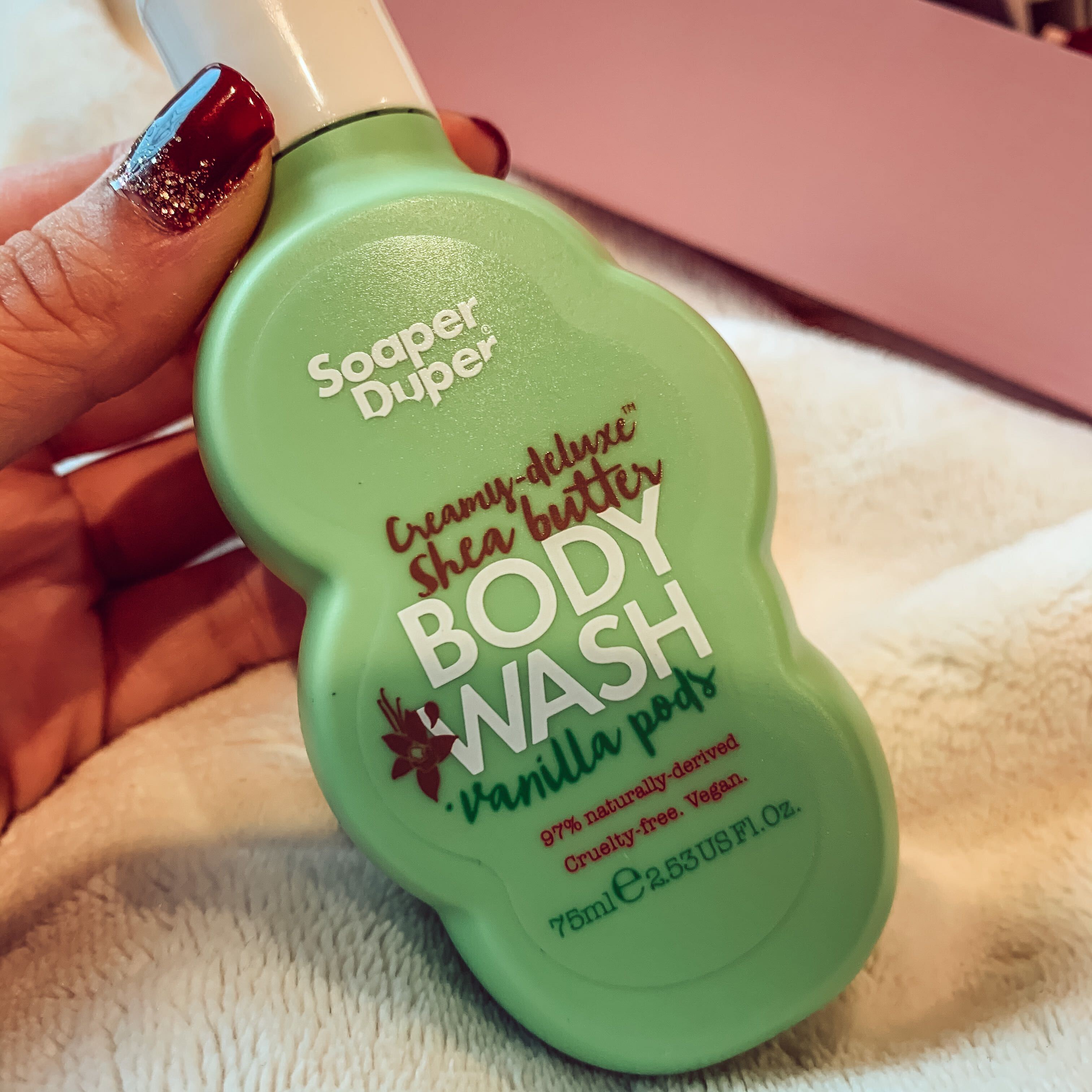 Soaper Duper - Creamy Deluxe Shea Butter Body Wash | RRP: £3.50
Containing a high percentage of naturally derived ingredients and cruelty-free you'll want to add this to your evening routine. Shea butter suds will leave your skin feeling irresistibly soft. 
 
How we use it: Pour a generous amount onto a shower puff, work into a lather, then rinse away.
---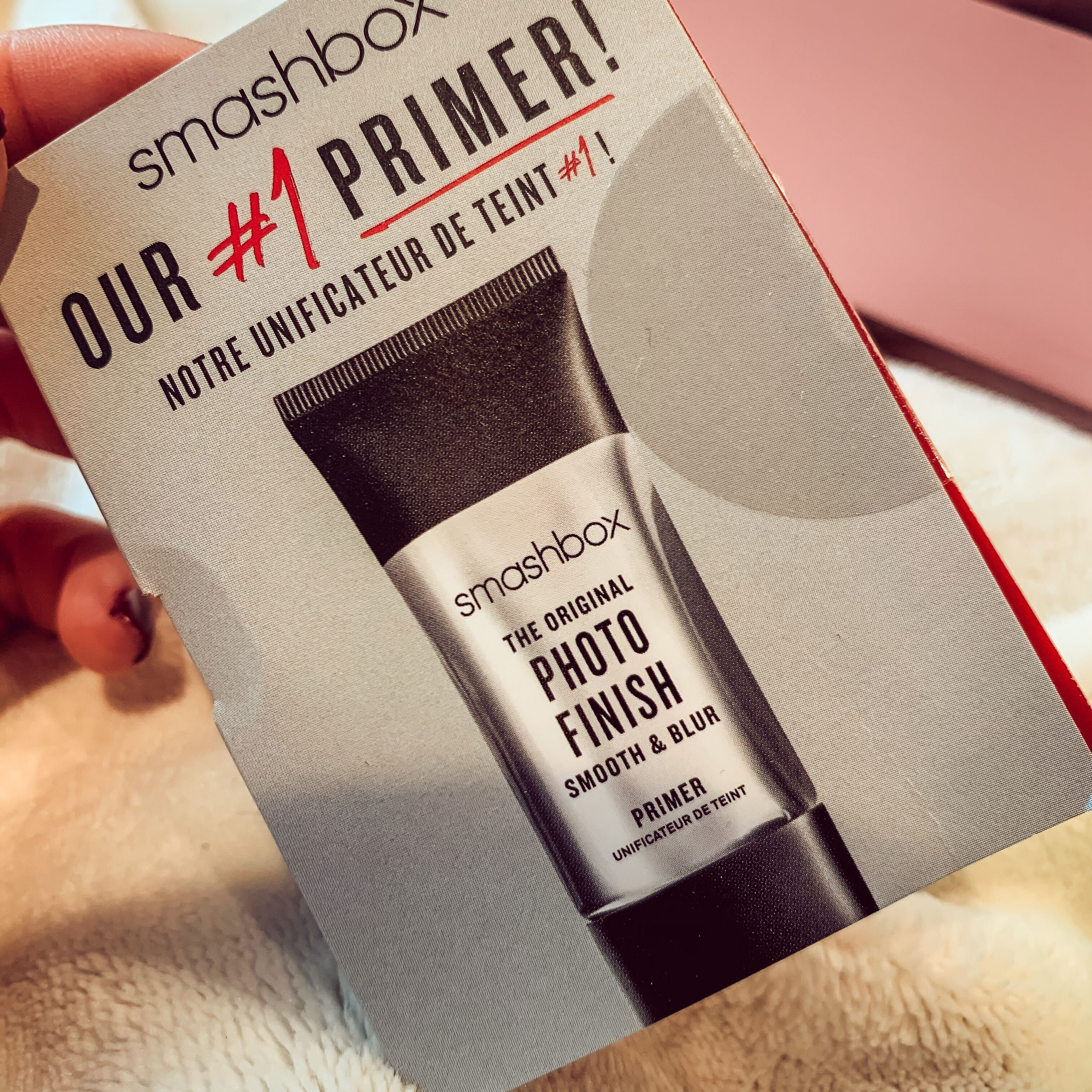 Smashbox Photo Finish Primer | RRP: £6.53
Imagine if we could slap on the Valencia Instagram filter and just go about our day. Until scientists have figured out how the Smashbox Photo Finish Primer serves as the next best thing. Smoothing skin's appearance and blurs flaws, giving you that flawless finish.

Protects the skin from environmental pollutants, damage & stress with antioxidants vitamin A + E, the lightweight, and oil-free formula is suitable for all skin types.
 
TIP: Try it in your hair to tame strands. 
---
We LOVE this month's Roccabox! A box worth over £52 for only £7 a month for 3 months is a great deal. We love the surprise we get delivered straight to our doorstep each month and trying out new products from different brands. Every box contains a card, explaining a bit about the product, including a DISCOUNT CODE to get some money off when you next purchase the product. 
YouTube unboxing
---
Check out our video of Zara reviewing this months Roccabox.
 
Curious to know what's inside previous boxes? Check out last month's Roccabox unboxing here! 
---

Roccabox Advent Calendar
---
Unbox the Roccabox Advent Calendar 2020 with Jess over on our YouTube. Featuring 25, yep, you heard that right, 25 amazing products. 
 
The advent calendar retails for £75.95 inc P&p. You can get 20% OFF using code: SLAY20 bringing the total cost down to £61.55. Saving you £14.40.

Click here to get 20% OFF the Roccabox advent calendar using code: SLAY20 
Subscribe to Roccabox
---
If you like things all beauty and surprises, you'll love Roccabox. As a subscriber, you'll receive 5 amazing products plus extra goodies included from a mixture of hair, skin, nails, perfume, and makeup, all of which will be full size to travel size, delivered straight to your door every month.  
 
Sign up to Roccabox today and get 30% off your 3-month box subscription, making it just £21 instead of £30 excluding postage! Don't forget, Use code: LTS30 at checkout! Also, you will earn 350 Slaybucks!