Written By
Phoebe Horlock
·
July 28th, 2020
Blogger at Love To Slay
Top 4 Binge-Worthy Make-Up Shows
Written by Phoebe Horlock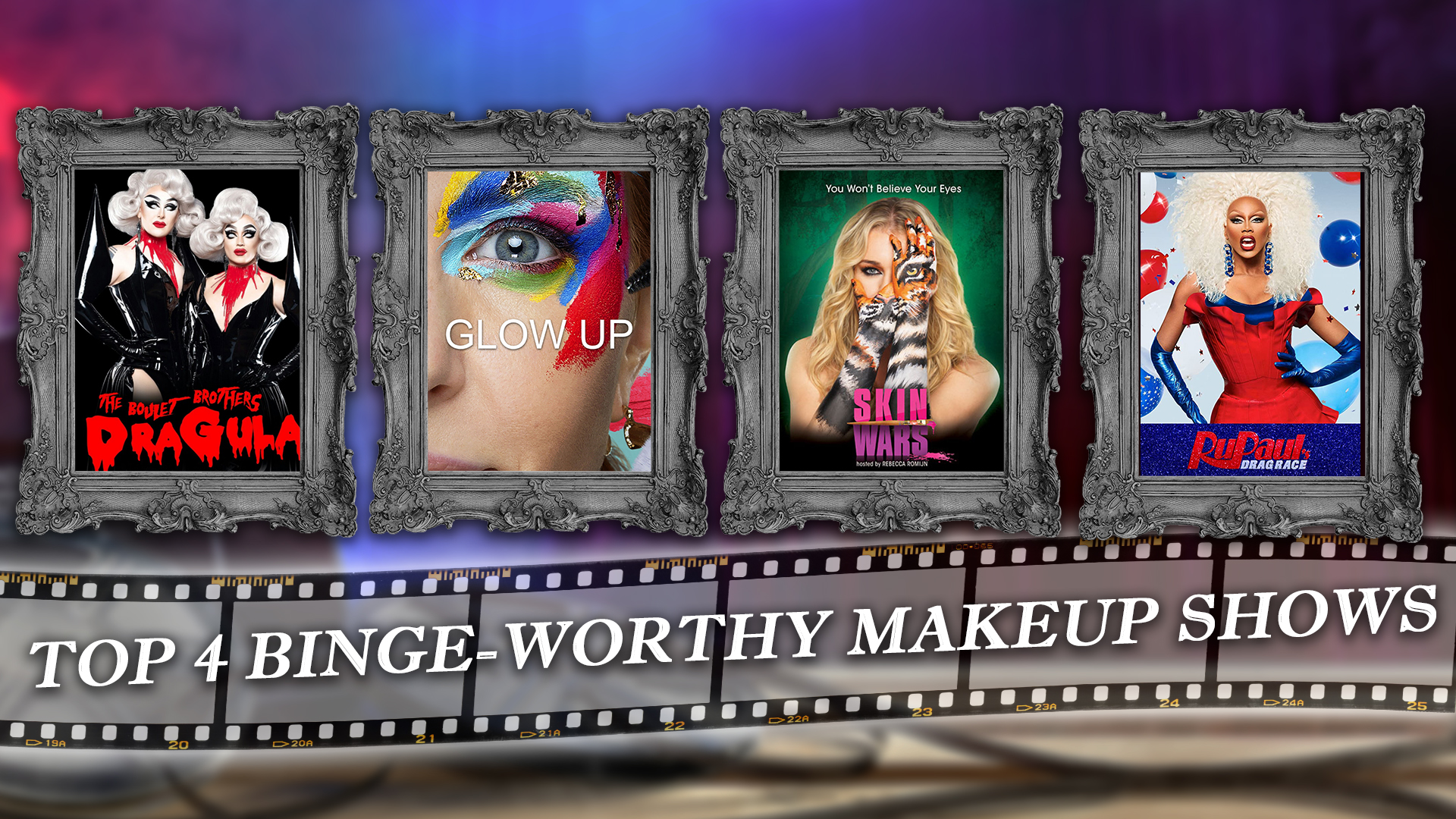 Hello, Sweeties, have you ever asked yourself ANY of these questions?
What do I want to watch? Is there anything good on Netflix? What can I do to up my make-up game without wasting my precious supplies?! What can I watch that brings together the community of make-up without all the YouTube drama?!
Worry not! Love To Slay is here to answer those questions, and even help to replenish those precious supplies on the way!
With a large choice of streaming services available it can be difficult to pinpoint exactly where to go, so we have made it easy. Click each title for the link to the website that our picks are on, and even earn some Slay Bucks with a 30-day free trial with Prime Video. Don't forget! Our Slay Bucks can get you free make-up within the blink of a beautifully lined eye.
With make-up and body paint being used in these shows as forms of expression and transformation, there is a little bit of something for everyone in this collection of cosmetic and fashion television.
So, sit back and relax as we show you your next binging obsession. 
---
This sickening poster for RuPaul's Drag Race is from IMDB.
American, and run by the iconic RuPaul, Drag Race is a staple of the Netflix binge. With 11 years run time, a UK version, 'Drag U' spin off, a celebrity spin-off, 'Untucked' after show, holiday special, All Stars spin-off and 12 seasons of the original show; there is PLENTY of content to binge and catch up on.
Each season in the main series contains a wide variety of drag queens. It is a true mixed bag of cultures, sizes and talents that come from the drag queen circuits around the US. With such a large choice of queens in each season of this show, you are guaranteed to fall in love with at least one contestant and cheer her on through mini and maxi challenges.
These challenges range from make-up, fashion and reading (exaggerating a flaw or trait for comedic effect).
Now, I am no liar, and I will not mislead you into thinking this show was an instant classic. The first season is a trudge to get through and doesn't truly hit the ground running until Michelle Visage joins the judging panel as the Simon Cowell of drag.
HOWEVER.
The first season is iconic from Ongina's dramatic reveal to Akashia's fall on the runway. The poor quality pulls a swift 180 from season 2 and sky rockets in quality with each passing season.
For the trailer, click here.
---
This Skin Wars poster is sourced from IMDB.
Another brilliant shout out from the fantabulous Netflix, Skin Wars is another RuPaul judged competition. Skin Wars is an older show, last released in 2016. With a spin-off called Skin Wars: Fresh Paint, and an after show named Skin Wars: The Naked Truth; this body painting competition brings art to life.
Each episode the artists will complete challenges containing body painting. That's it. A simple premise with incredible results, and although not strictly cosmetically related, we still think it is an amazing show to inspire your next adventurous look.
Also, who doesn't want to see incredible transformative art?! Art that is exciting and not exactly your Nan's Sky Arts program... Although those are amazing, they lack a little something. A little twist such as a living canvas.
With all 3 seasons available, it is worth an afternoon or two binging this magnificent show of talent.
Right here is the trailer.
---
Glow Up: Britain's Next Make Up Star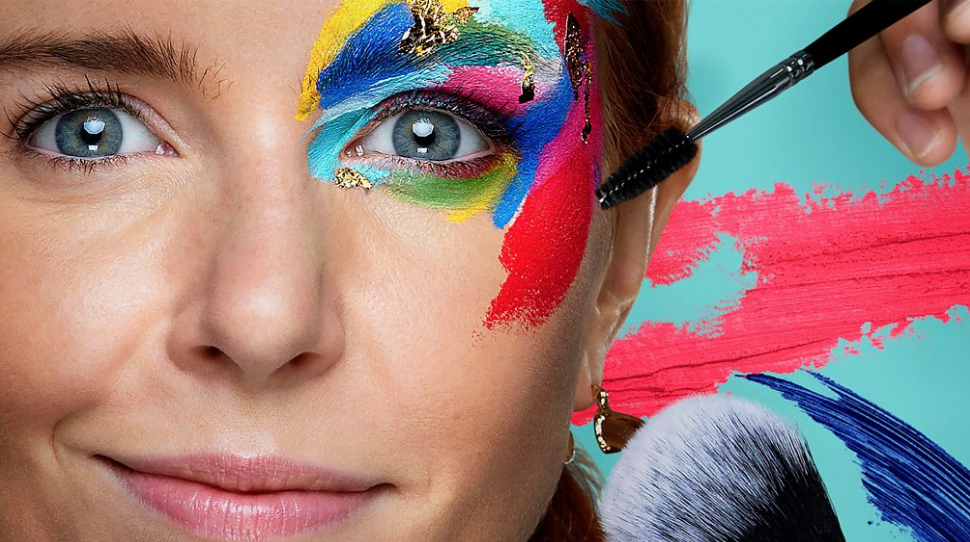 This glam' poster was taken from the BBC.
From our own home-grown television station, the BBC is all for offering something a little more traditional, and made in the good old home country of Love To Slay; England.
With two series and the most recent airing in May 2020, this new British treasure searches for the top make-up artists in the country. Judged by industry professionals, the hopeful artists compete in weekly challenges and briefs to progress forwards. The bottom two artists go into an exciting Face Off in which they take on the challenge of one particular aspect of the face. For example; the perfect lip, or the perfect eye look.
If you were in their shoes, what type of make-up challenge would hope for?
With such talent there is no way that we won't take their tips on board in the hopes of joining them in becoming make-up masters. With each episode bringing new techniques, how could we not recommend this show?!
Need the trailer? Here it is.
---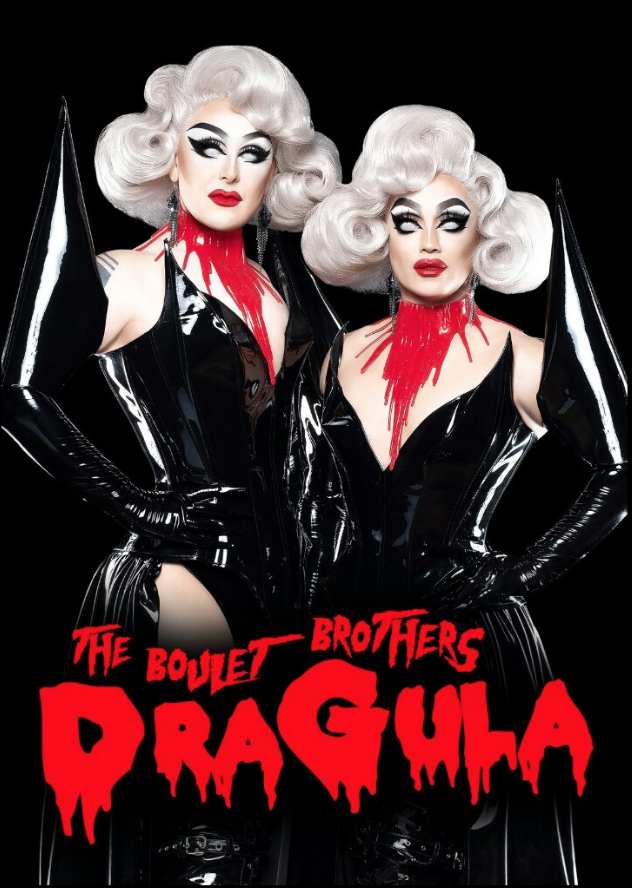 We found this gothically beautiful poster on IMDB.
How about something alternative? Something dark? Mysterious? And downright horrifying? Well, allow me to introduce you to Dragula; RuPaul's Drag Race's alter fashion sibling. Created and hosted by The Boulet Brothers, this show is available on Amazon Prime and is bound to enlighten you to the underground circuit of drag.
With 3 seasons this drag competition brings together 11 drag queens who compete for the title of 'The World's Next Drag Super Monster'.
This competition doesn't just use special effects make-up and performances to test their competitors, but also use some sickening challenges to spice up their eliminations. And we aren't just talking about their sickening looks. 
WARNING! This is not the show for you if you are light of heart, and pure of mind.
Turn back away if you scare easily.
This show takes punk culture to its highest level. It is Fear Factor with fashion! With piercings, skydiving, eating the innards of animals and surviving extreme haunted houses, Dragula makes I'm a Celebrity Get Me Out of Here a leisurely chillout at the spa.
If you choose to be brave enough for such a spectacle then we hope that you enjoy what has been thought to be the most inclusive show in the drag community. Dragula can truly pride itself on celebrating all genders and types of drag performers.
For all the alternative trailer goodness, click the link here.
Although, if you're wanting a quick video or two to pass the time, then we recommend our Youtube channel for some short and sweet make-up tutorials and reviews. Subscribe, and earn Slay Bucks too!
Additionally, if you're unable to have any access to Netflix, BBC, Amazon Prime, or any other paid or regional services then here are a couple of trending Youtubers that can help you get your cosmetic fix: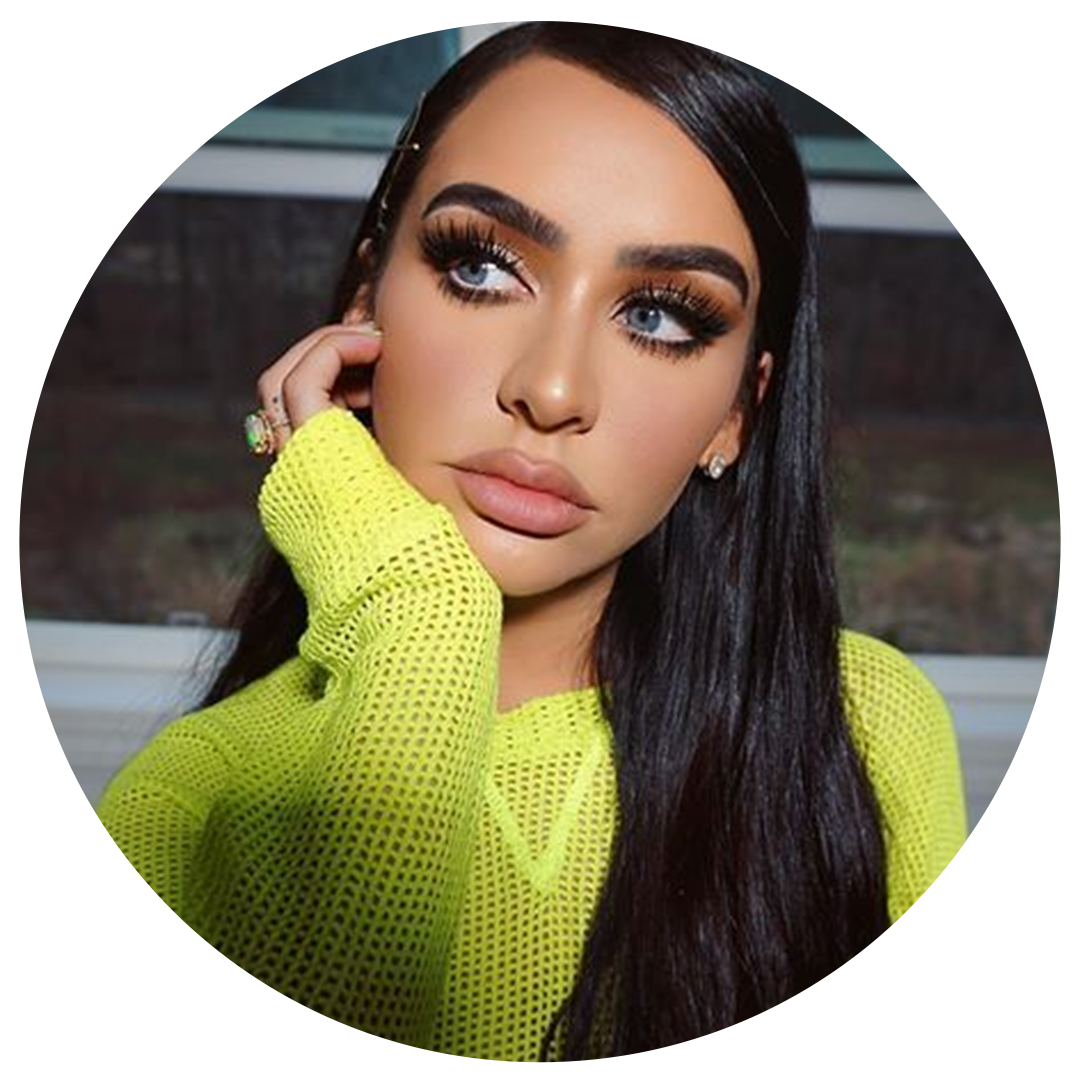 - Vogue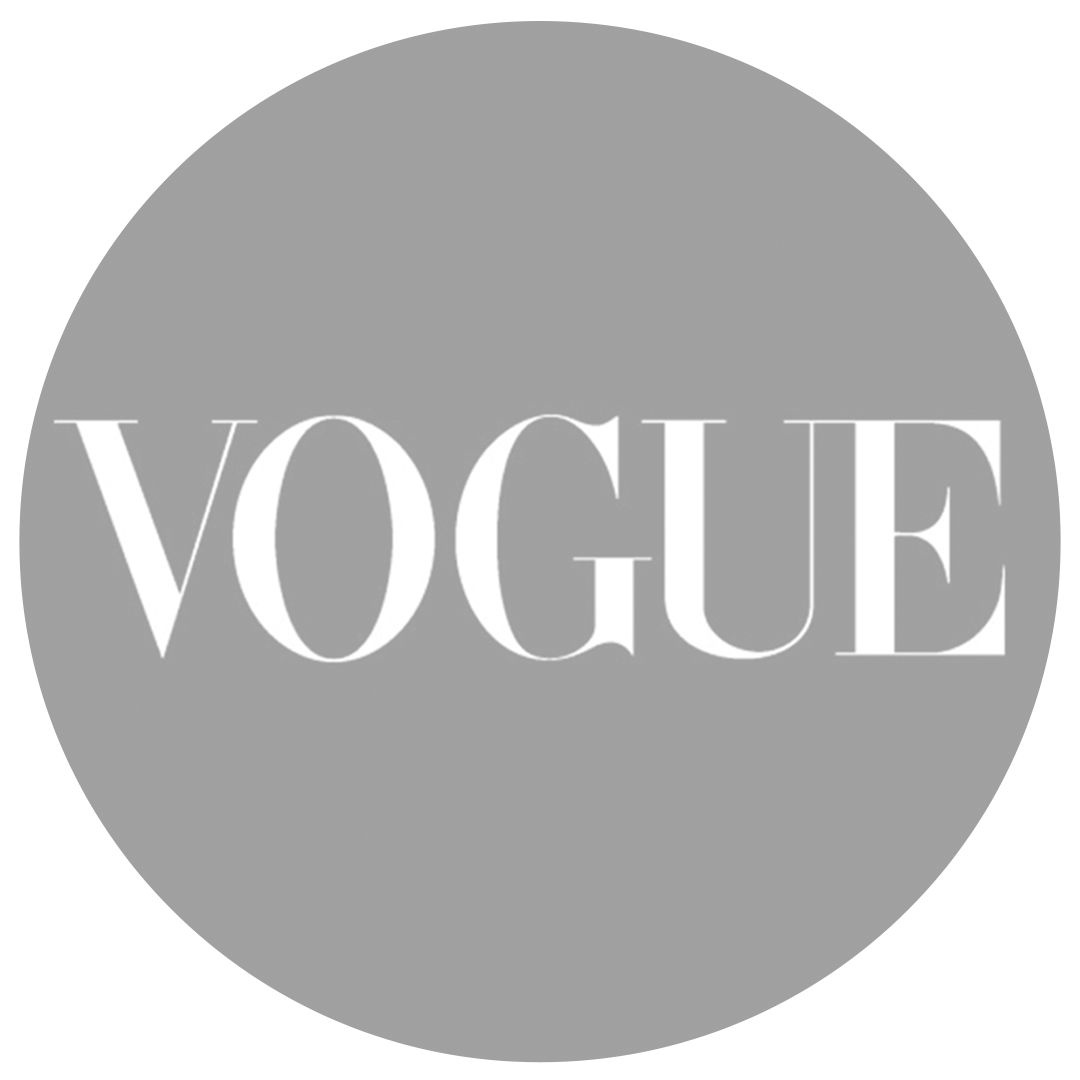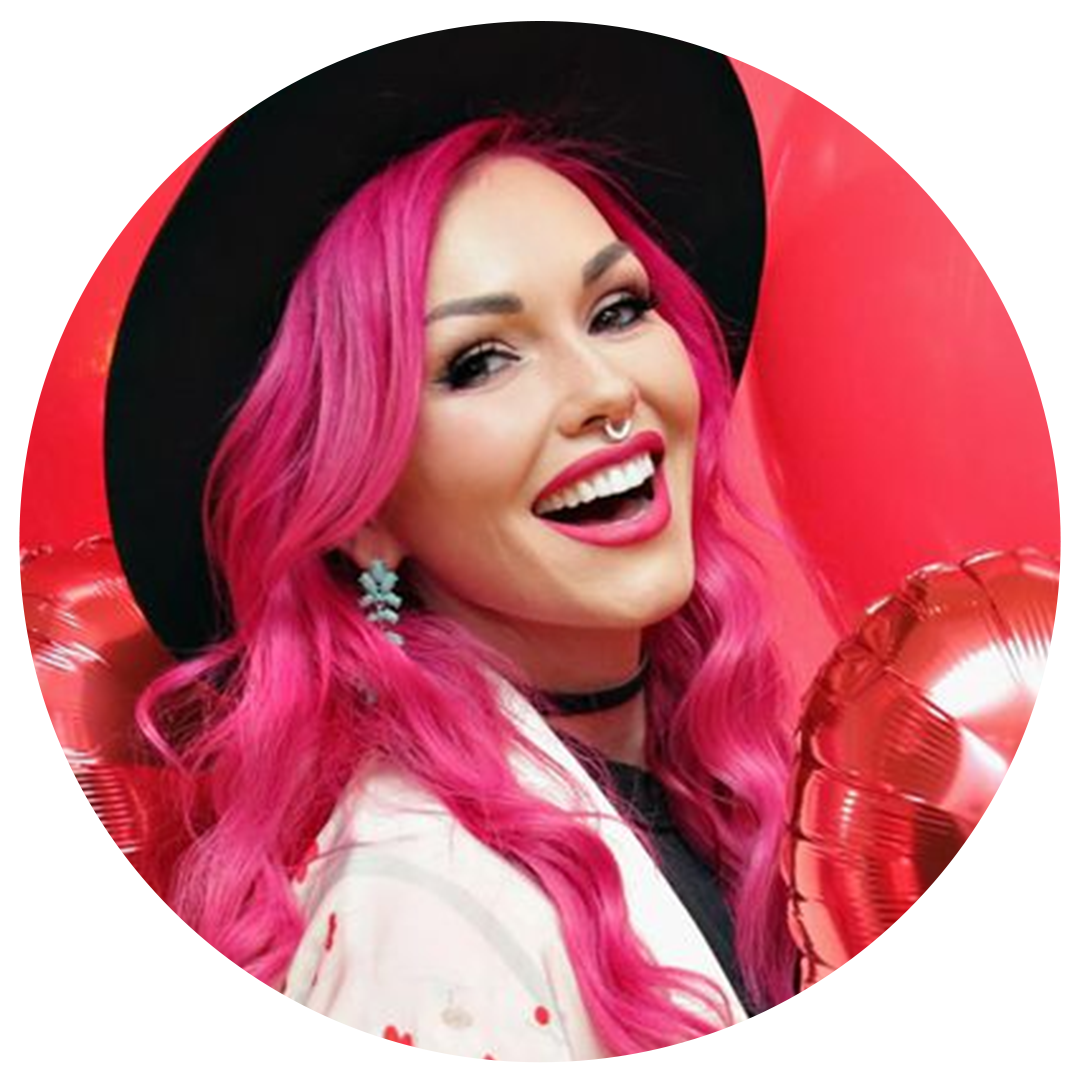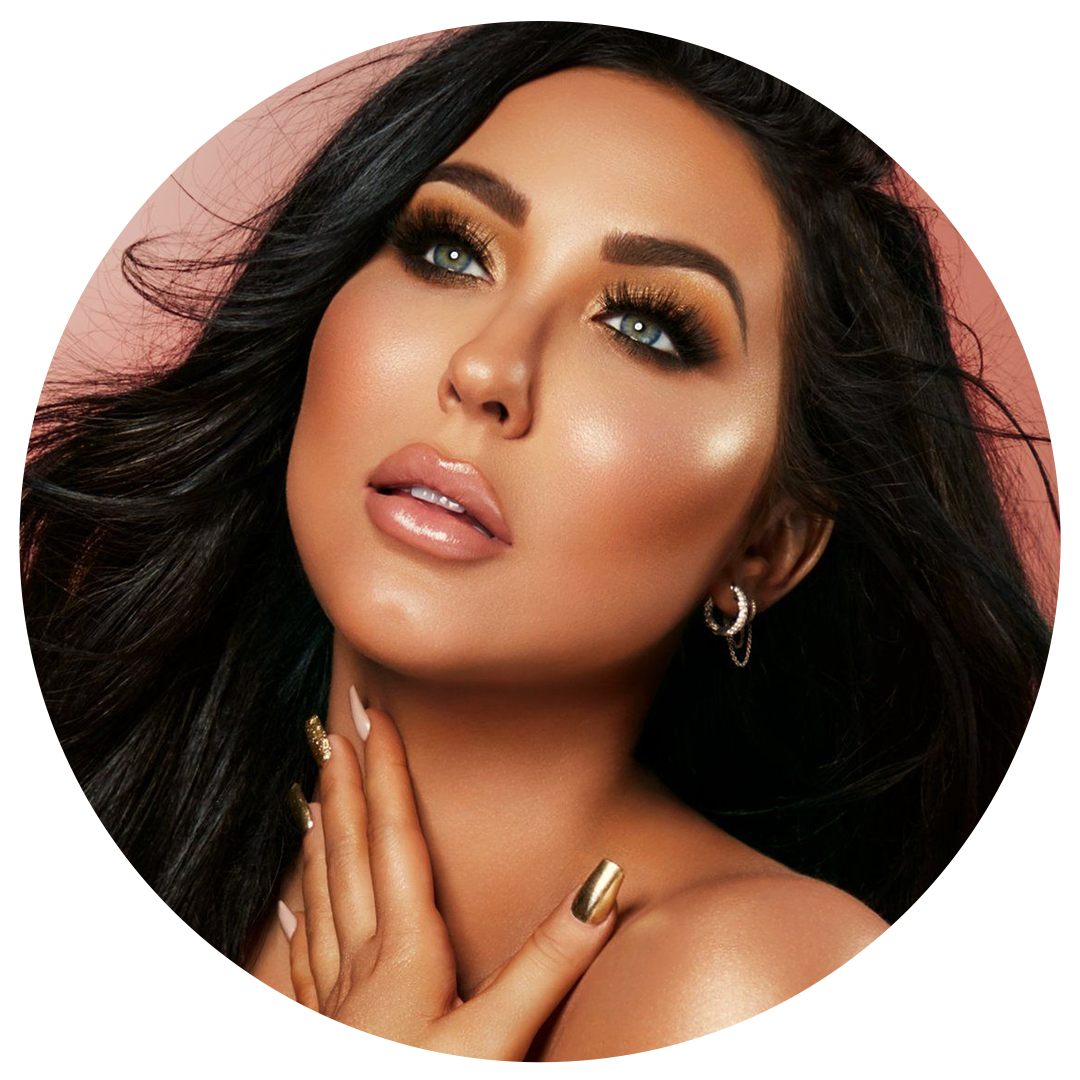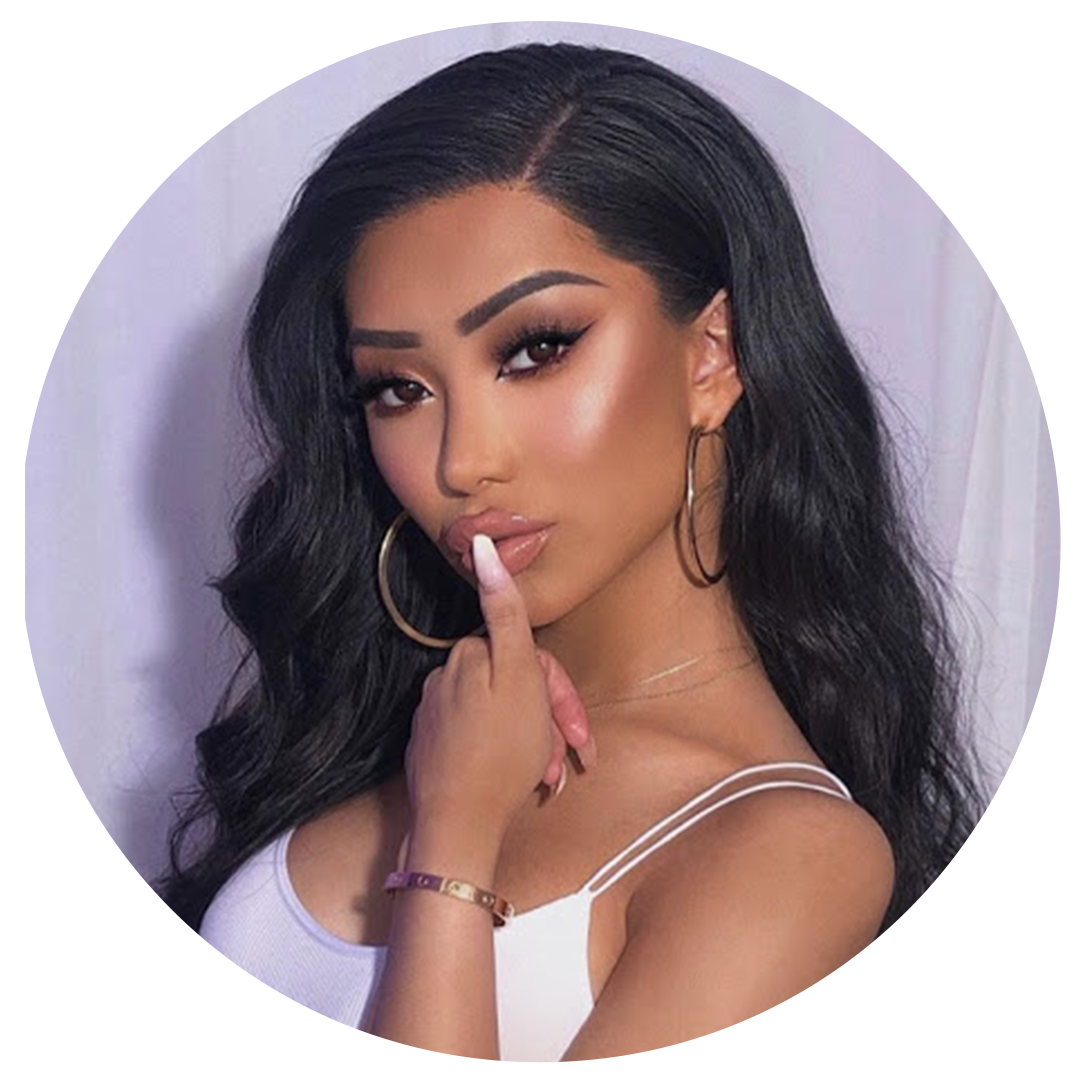 And, that's it for my recommendations of cosmetic and fashion television. I hope that at least one of these can inspire you to create your own looks and progress your skills and love for make-up. If you're in need of anymore supplies then feel free to peruse the free make-up just waiting to be claimed and sent to you by clicking here, or earn even more Slay Bucks here.
We love to hear what you Lovelies have to say so give us a message or a picture, even tag us in your Tik Toks, and write reviews! Not only do they earn you even more Slay Bucks, but here at Love To Slay we love spreading and celebrating positivity. We want to boost you up and celebrate your talents.
So, until the next time, enjoy your binging and have a fantabulous time creating your looks with whatever inspiration you take from these picks.