Written By
Jess Hillyard
·
March 4th, 2020
Blogger at Love To Slay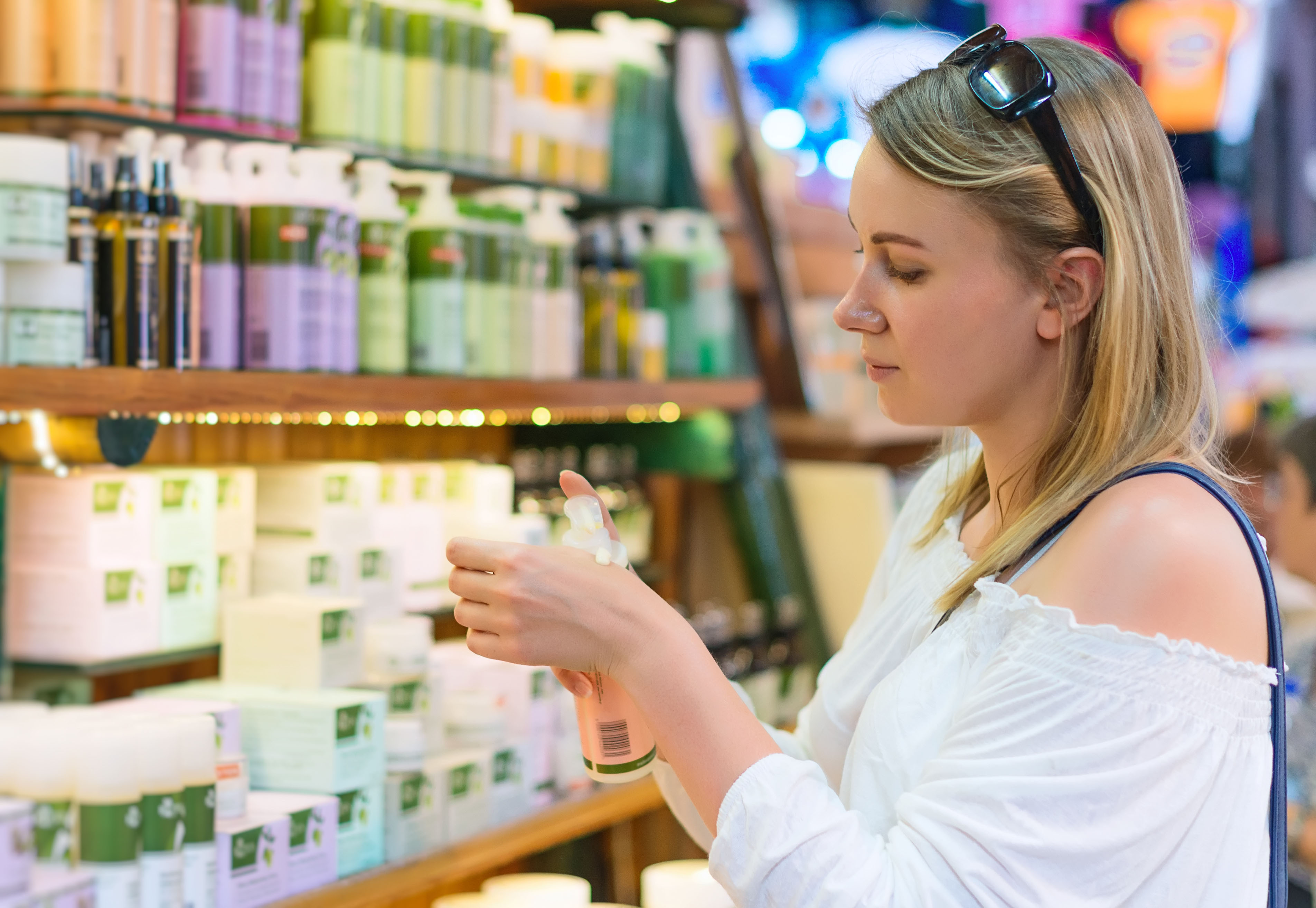 We're living in an age of skincare where a new beauty product is launched basically every other second, and it's hard to keep up with what's hitting the shelves and tricky to know what to spend your hard-earned cash on.
To help you navigate the monthly launches so far, we've rounded up the latest in beauty we're loving right now. When a product is able to stand out in this saturated market – either because it's from an already cult-favourite brand, because it's a brand doing something completely different, or because it's a product filling a gap – you just know it's gonna be good. From new skincare to new makeup, these are the exact types of beauty products we're showcasing below.
Nars Cosmetics Tinted Glow Booster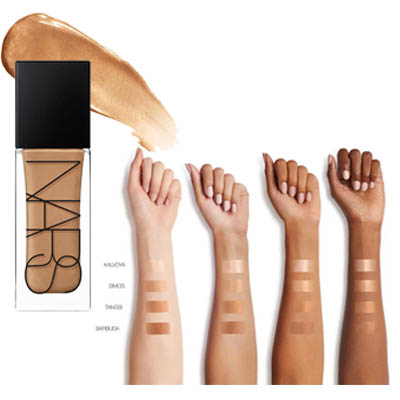 Available in four shades, the new Nars Tinted Glow Booster (£28), is a multi-purpose product perfect for perking up dull winter skin. Whether you wear it alone or mix it with foundation, it gives a luminous and radiant complexion. 
Maybelline New York The Falsies Lash Lift Mascara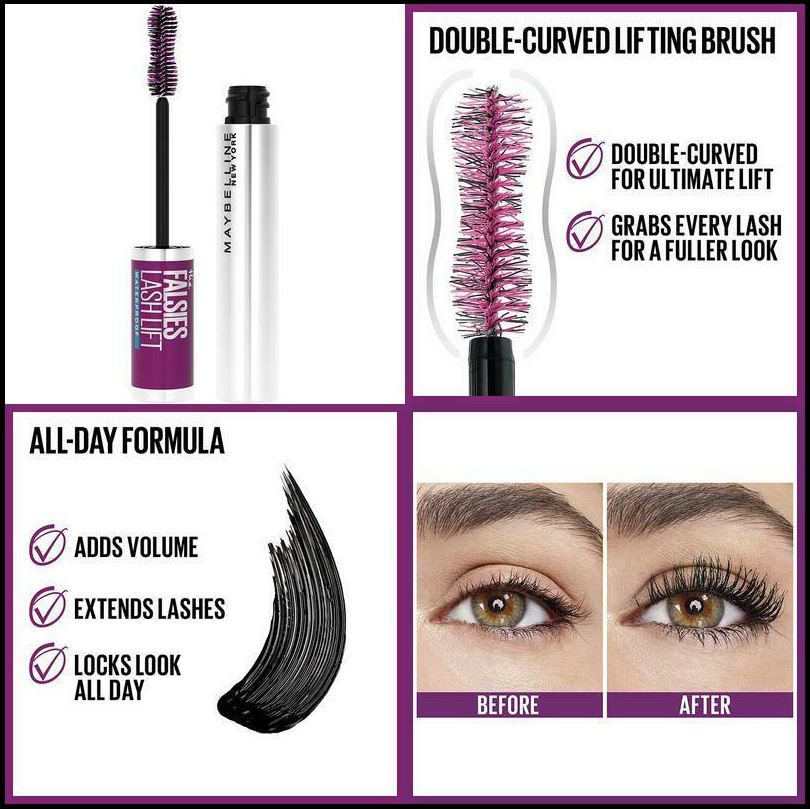 Hourglass-shaped mascaras are having a real moment right now, and wallet-friendly makeup brand Maybelline has gotten in on the action. The brand – which is basically synonymous with high-quality, low-spend mascara – recently debuted The Falsies Lash Lift Mascara, and it's a real winner. The double-curved brush helps lift lashes while separating, and the formula is infused with fibres to create dramatic volume and length. The result is legit akin to wearing falsies.
The Maybelline New York The Falsies Lash Lift Mascara is available on Love To Slay.
NYX Cosmetics Shout Loud Satin Lipstick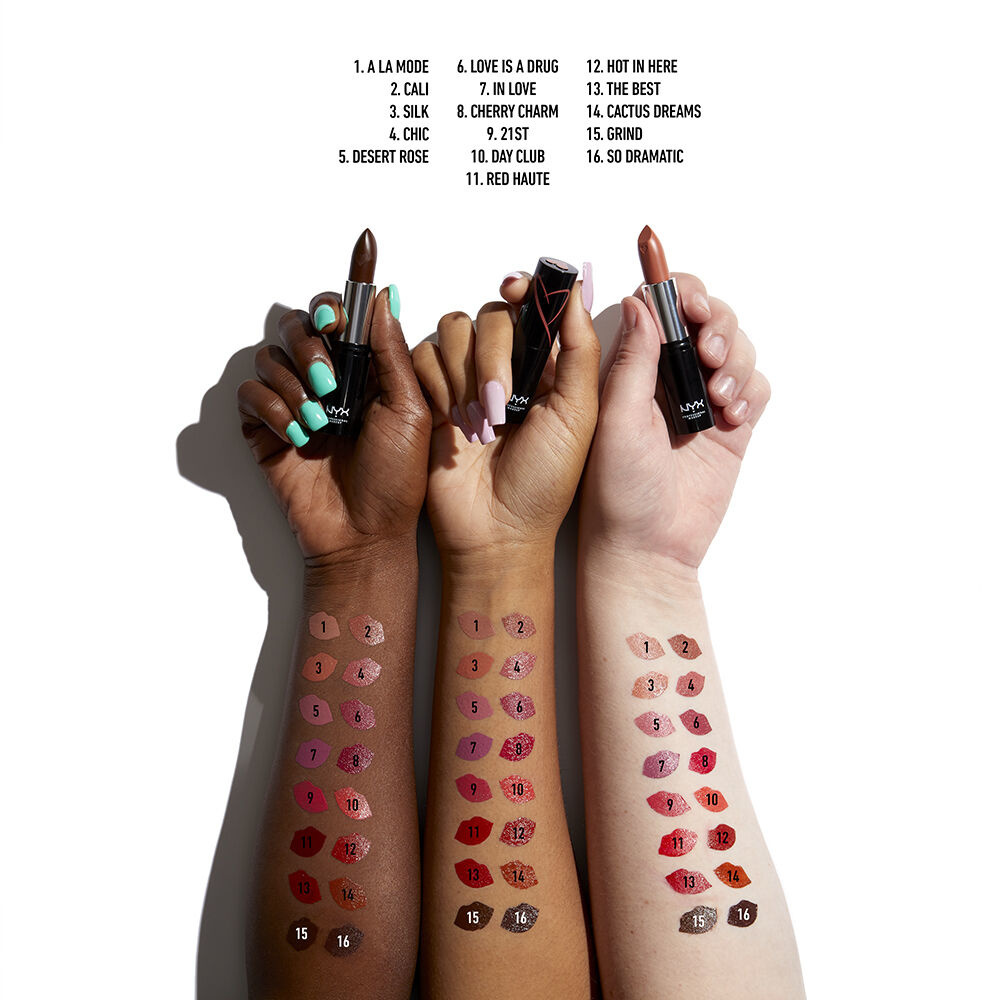 You can have your colourful pout and a fat wallet, too, thanks to NYX's new Shout Loud Satin Lipstick, £8.00. This super saturated collection boasts 24 unique hues ranging from a true red ("The Best") to a pretty bright purple pink ("Emotion") to a wicked blue-gray ("Exclusive"). You've also got your pick of subtle hues, too. Our favourites are Chic (a pale rosy pink that might just be a near dupe for Charlotte Tilbury's Pillowtalk) and Day Club (a gorg vibrant coral). Each lipstick delivers a satin finish and four hours of moisturisation thanks to the inclusion of yummy mango and shea butter.
Urban Decay All Nighter Face Primer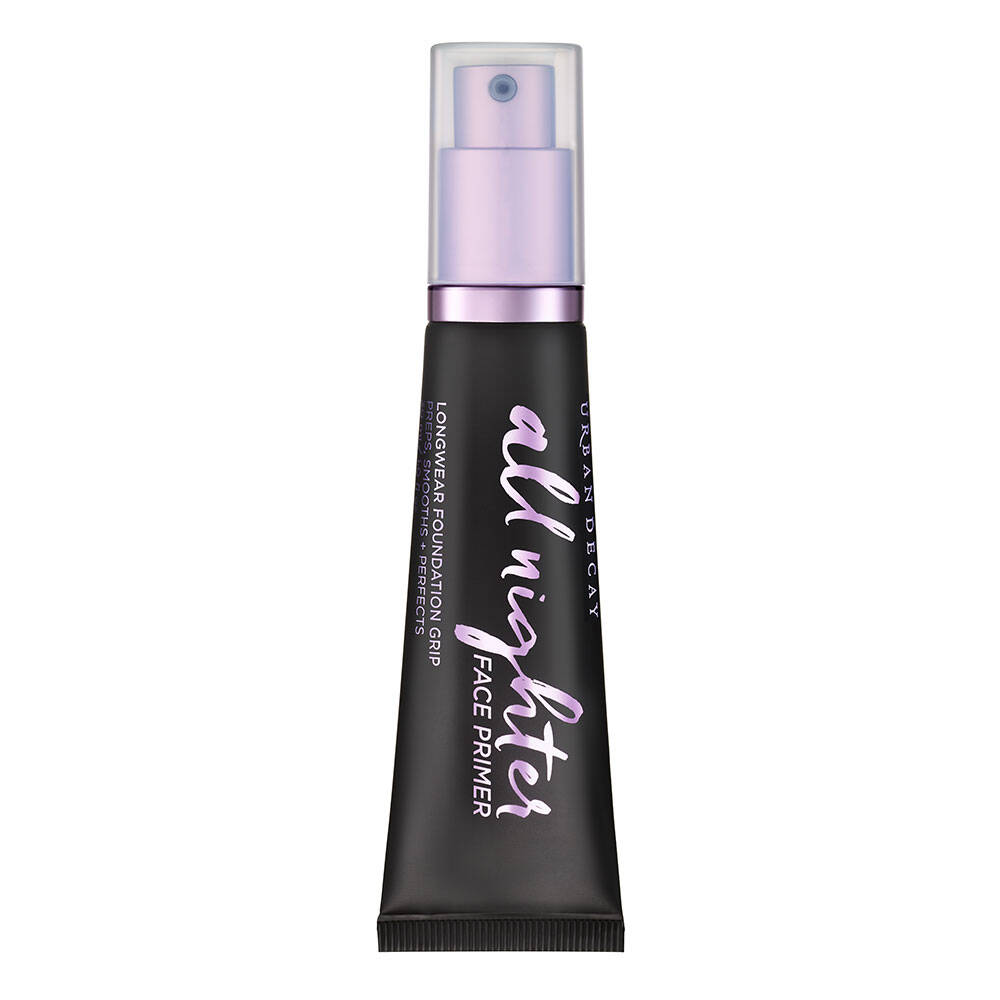 We all pray at the altar of the Urban Decay Eyeshadow Primer Potion gods, and the brand just did us all a solid favour by creating an all-over face primer. The All Nighter Face Primer will ensure your favourite foundation stays put for an impressive eight hours. It also creates a smooth canvas underneath that minimizes fine lines, reduces pore size, and can help prevent dreaded makeup creasing and melting. It's a sheer and lightweight formula that doesn't sit heavy on your skin and can even be paired with a bb cream or tinted moisturiser if you prefer.
The Urban Decay All Nighter Face Primer is available on Love To Slay.
E.L.F. Luminous and Matte Putty Primers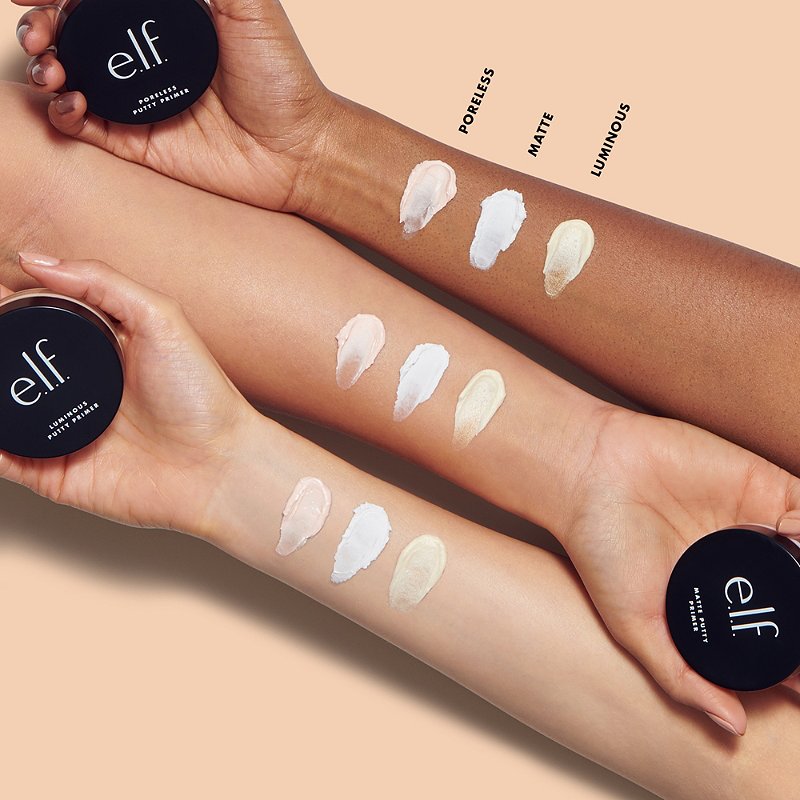 In the U.S., E.L.F.'s original Poreless Putty Primer sold out an impressive 10 times. The unique makeup-priming balm has been described as a less expensive dupe for Tatcha's Silk Canvas Primer, which also happens to fly off the shelves quite a bit. Excitingly, for the new decade, the brand has treated us with two new versions of the much-loved product. The E.L.F. Luminous Putty Primer (£8) adds hyaluronic acid and vegan collagen into the mix to keep skin hydrated and looking radiant throughout the day. The E.L.F. Matte Putty Primer (£8), on the other hand, uses kaolin clay and white charcoal to keep excess oil from making you look shiny and breaking down your makeup into a cake-y, streaky mess.
Huda Beauty Wishful Yo Glow Enzyme Scrub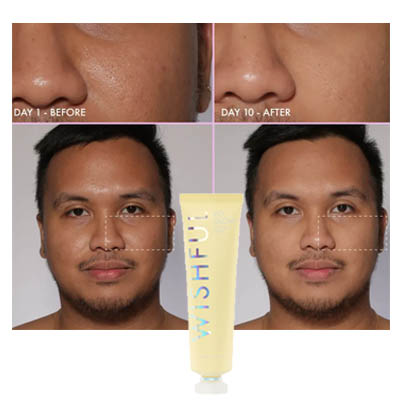 Beauty entrepreneur Huda Kattan started off the new decade with a bang by introducing the world to Wishful, her new skincare line and the buzz surrounding the new skincare brand is proof that Huda can serve both makeup and skincare.
The first product launch of the range is The Wishful Yo Glow Enzyme Scrub (£34), which is one-part gentle scrub, one-part chemical exfoliant. Made with a base of glycerine and almond oil, the formula breaks down dead skin cells on the surface both physically and chemically: with tiny granules made from cellulose floating around in the milky base, but also with AHAs, BHAs, and pineapple and papaya enzyme-extracts in the formula. Massage it over your face and you'll be left with smoother, brighter-looking skin in minutes (read our review here). And a quick side note about the WISHFUL line: not a single skin image is edited, just real results on real skin!
Bareminerals Poreless Clay Cleanser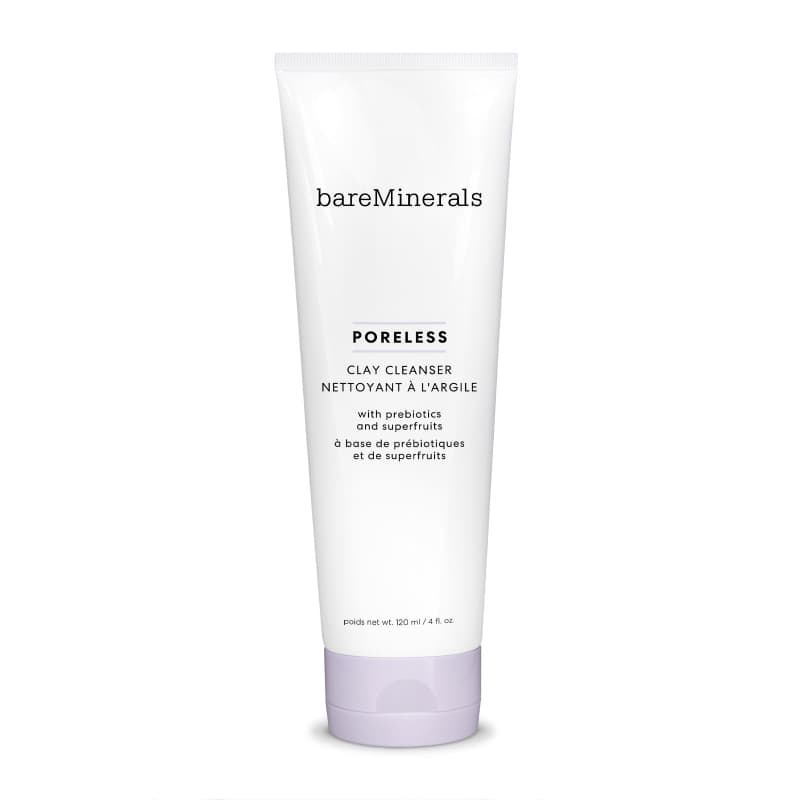 While bareMinerals is one of our go-to brands for a flawless base, this month it's the new Poreless skincare range that's caught our attention. We love the poreless clay cleanser (£19), enriched with superfruit acids and nutrient-packed prebiotics, for giving our skin a good clean at the end of a long day. 
Pixi Retinol Tonic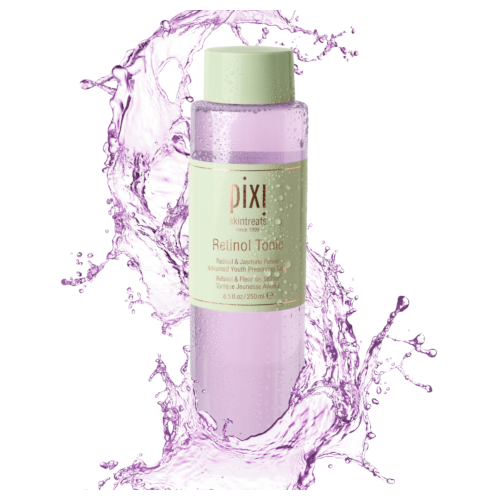 Pixi's much-heralded Glow Tonic, consistently tops beauty editor, influencer, and skincare guru lists because, well, it's amazing. The budget-friendly brand just launched another version of the beloved tonic, this time with a retinol twist. The Pixi Retinol Tonic is a great introduction to retinol products or an excellent supplement to die-hard fans. It's formulated with a time-release retinol, which means that small amounts are released into the skin over time to improve the ingredient's efficacy and reduce potential irritation. It's also loaded up with skin-bolstering peptides, and balancing jasmine flower.
The Pixi Retinol Tonic is available on Love To Slay.
L'Oréal Paris Revitalift Filler Hyaluronic Acid Serum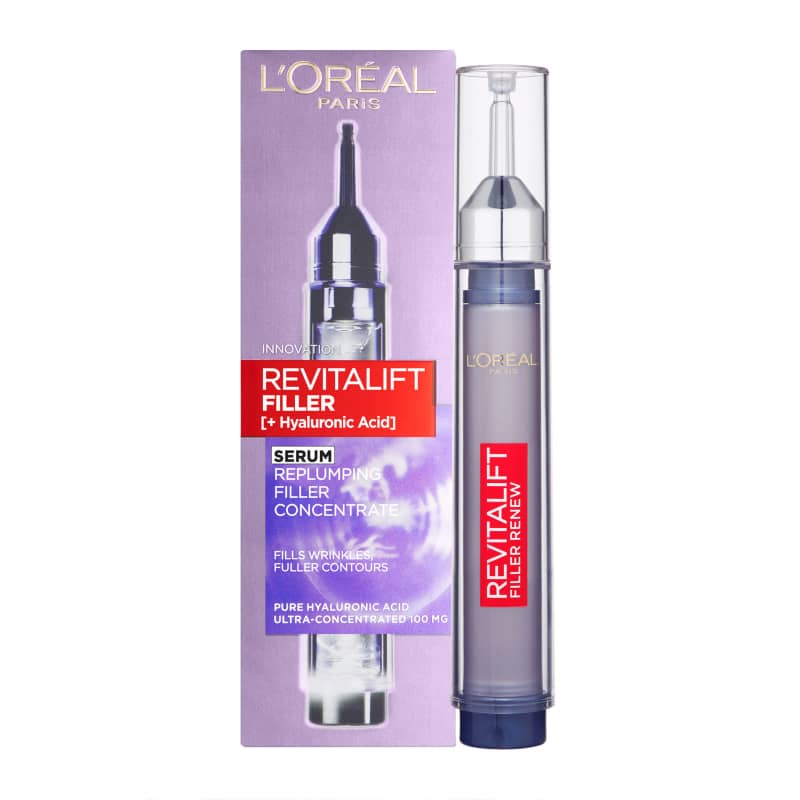 L'Oréal Paris Revitalift Filler Hyaluronic Acid Serum (£24.99) has landed in the UK after a very successful launch in the US; so successful, in fact, that, Stateside, one of these pretty dropper bottles sells every minute. The hyaluronic acid molecule retains a thousand times its weight in water, which, in turn helps to maintain moisture levels in the skin, keeping it feeling super hydrated. This serum has been formulated with 1.5 percent concentration, which doesn't sound like a lot, but is the optimum amount to hydrate the skin without causing irritation. That means this formula is unlikely to cause any unwanted side effects even in sensitive skin.
Vegan Milk Moisturizer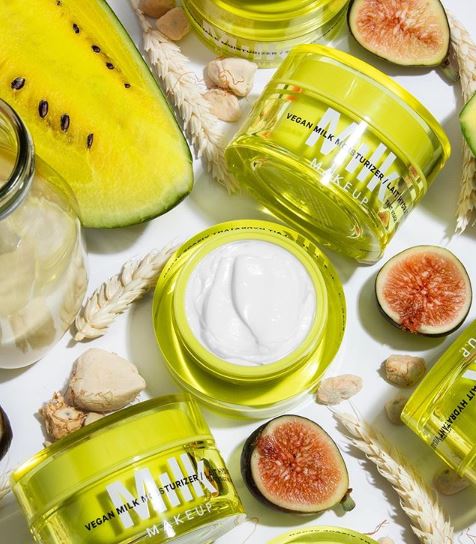 We love Milk's makeup range, but we're just as excited about the latest skincare launch. The Vegan Milk Moisturizer (£35), is ultra-rich and promises to soften and soothe skin while locking in moisture. A must-have product in the winter. 
Yves Saint Laurent Beauté Pure Shots Night Reboot Serum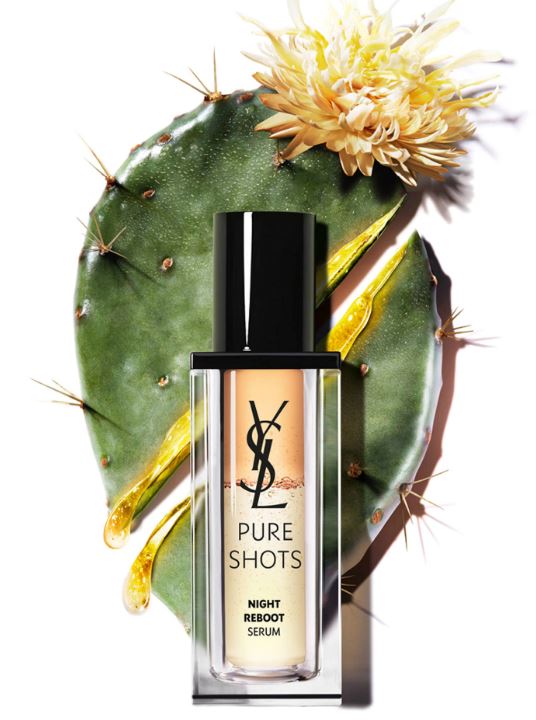 YSL Beauté debuts a brand new skin-care range that's all about treating "overworked skin," or in other words, skin that's dry, dull, and constantly being subjected to the dirt, grime, pollution, stress, and general lack of sleep that comes with living in a busy city like London, New York, or Paris.
The range consists of a face cream, a hydrating essence, and four serums (the "shots," which are all refillable, by the way). There's one for fighting dullness, one for smoothing fine lines and wrinkles, one for firming, and one for helping revive your complexion overnight called the YSL Beauté Pure Shots Night Reboot Serum (£59). The bi-phase serum, shown here, is the star of the line and contains cactus oil, which according to the brand mimics the effects of melatonin on the skin, and 3.4-per cent glycolic acid, to remove dead skin cells. Shake the bottle to mix the two phases together, slather this on before bed, and your skin will look like you actually got eight hours of sleep a night.
So 2020 has a lot in store for us, and it'll only keep getting better! If you liked the sound of these beauty products, visit our Choose Makeup Section to see what more hot products are listed. Want to Earn Slaybucks? Simple: by leaving reviews, answering surveys, starting free trials and then choose your makeup.