Written By
Jess Hillyard
·
September 2nd, 2020
Blogger at Love To Slay
Sophia grew up in Maryland after her Dad was a refugee from Cyprus. Sophia has said to have always been judged when she was younger, but not necessarily for the reason that most people think.
The thing that Sophia is potentially known for the most is her beautiful unibrow. Society often puts pressure on people to look and be a certain way, but Sophia takes strides to break out of that mould and lead by example through embracing and loving herself the way she is and challenges the people that tell her to be any other way.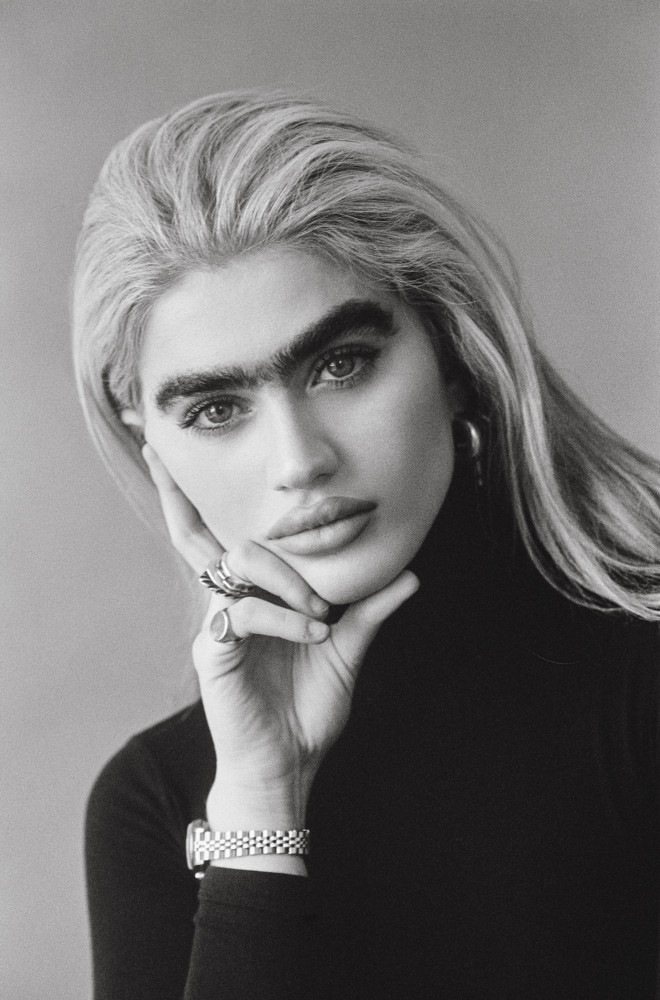 https://www.premiermodelmanagement.com/artists/artists/4754-sophia-hadjipanteli/
Sophia states that she was the 'outcast of all outcasts in high school' mainly for her style but this made her very close to her family, she also states that her father taught her to never be afraid of change and that if she was afraid to try things, she would never know what could happen by taking that leap she says she never wanted to be stuck in a 'box', this lead her to move to the UK to move forward in her modelling career.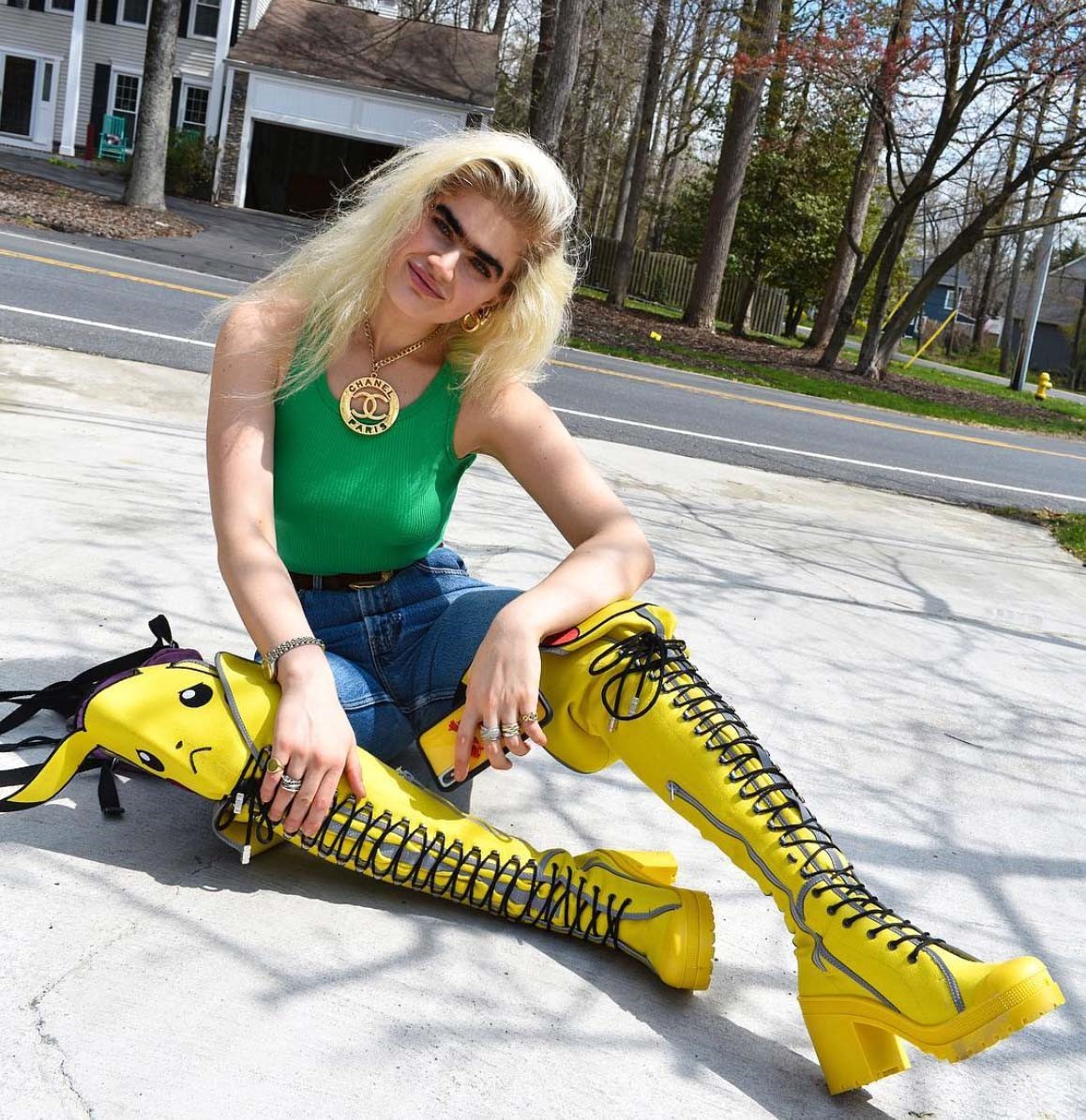 https://www.sticksandstonesagency.com/wp-content/uploads/2019/12/sophia-hadjipanteli-shitty-interview-10.jpg
Sophia's style is unique and she states that her style is freedom, she says her style got her through some hard times in her life because no matter what people said about it, her feelings never changed on it and she stuck by what she loved regardless.
When talking about the modelling industry she states in recent times it has become trendy to include 'different' people although she does say that the industry shouldn't be doing this because it is trendy or because they are being told to, they should do it for the love of that person and the fact represent people that aren't so highly represented.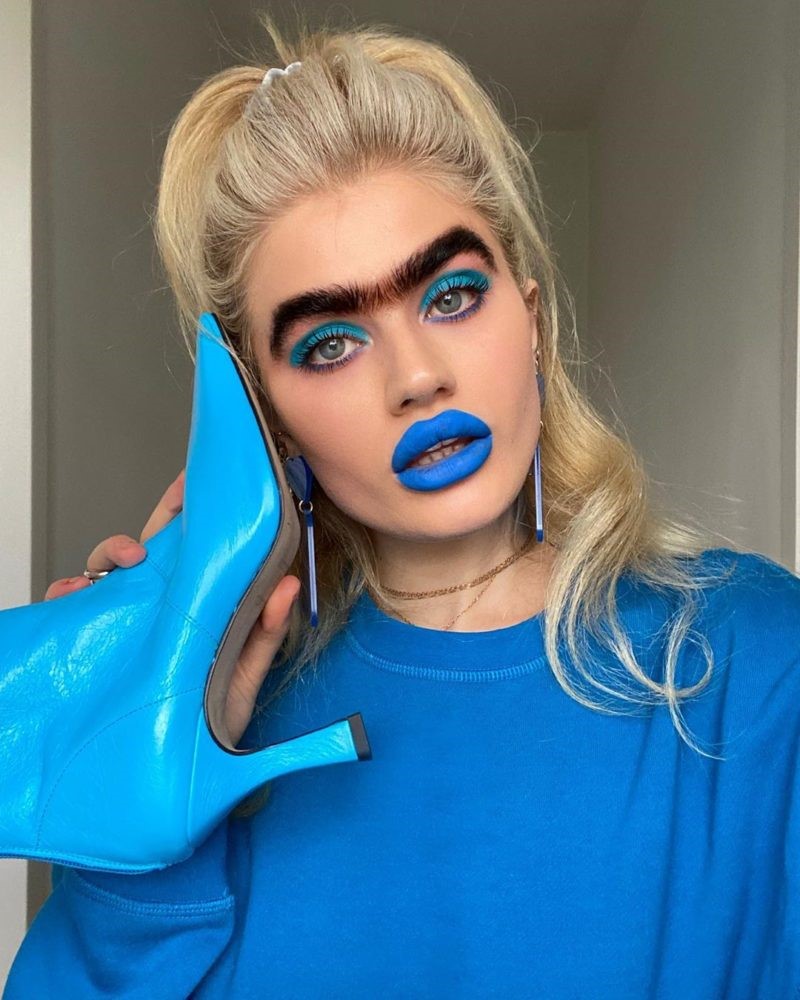 https://demotix.com/wp-content/uploads/2020/02/82326924_219397872563607_7128363309259233561_n.jpg
Sophie dropped a makeup routine video - https://www.youtube.com/watch?v=TEZCE_QsRtk where she chit chats about the fashion industry, tips she learns about make up while she's on set and shows the products she uses to create her look! Make sure you give it a watch!
All we can say about Sophia is that we ABSOLUTELY STAN. 
Her Instagram is: https://www.instagram.com/sophiahadjipanteli/
If you haven't already maybe visit our Choose Makeup Section to see what more hot products are listed. Want to know how to Earn Slaybucks? Simple: by leaving reviews, answering surveys, starting free trials, and then you just choose your makeup, it's that easy.