Written By
Phoebe Horlock
·
October 20th, 2020
Blogger at Love To Slay

Hello hello hello, time for something a little bit different today. We are going to talk about how to ensure that Halloween 2020 is the greatest event of the year. Halloween is an amazing opportunity to show off our make-up prowess and our creativity. This year, we're going to need to get creative with not just our make-up looks.
Here are our tips and ideas on how to have a safe and fun Halloween this year.
 
Masks, Masks, Masks Across the Board!
 
Masks are a big thing at the moment. Being the new vogue and fashion, it is important to make an impact when covering our faces. Whether making a statement with a mouth or a pattern, the mask can set a specific mood. Whether that is spooky, cutesy or mysterious, it is the perfect accessory to make sure your vibe is captured.
In another article we have discus the different types of ways that masks can be incorporated into any look that you might be going for. Not only does it mean half the work, but it also means that you can focus your time on half of the face. Eye make-up can help you become anything you need in this season.
With some creative, good quality eyeliners like the 'Essence Lash Princess False Effect Mascara and Long-lasting Eye Pencil Duo' you can create a multitude of looks for Halloween. From a Sultry temptress to a ravenous zombie, it's all in the eyes. For a good selection of eye shadows to create some bold looks we also recommend 'Beauty Bakerie Game of Cones Eyeshadow Palette'. With shimmering blues, pinks and gold this palette is perfect for adding that extra colour that will make your creations pop.
The Social Distance Games!
 
There are so many fantastic games that can be played online for free, and even some paid ones that you and your friends can enjoy. Here are just a few of my favourites as well as where to buy them and how to play.
 
---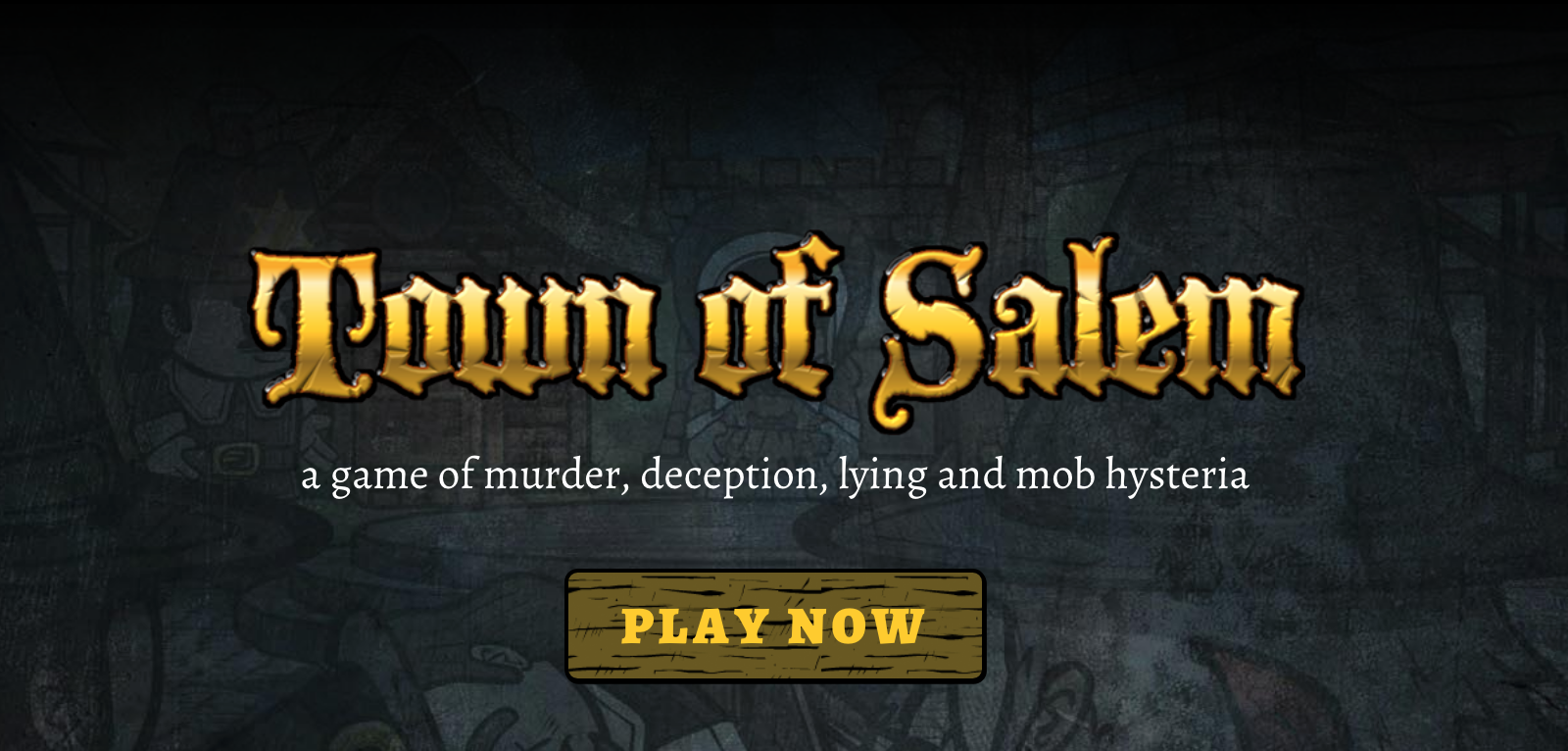 This is a very underrated game at Halloween. Although no longer free, it is worth going for during this season of frights and thrills.

During the game you play a certain secret role and must either kill the townsfolk, or find the killer. Simple right? Well, not quite, using the chat you have to figure out who is part of the mafia and execute them, and find the serial killer (who is not part of the mafia), if you kill the Jester character however, then they win. It's confusing to explain, but when playing it in real time it is easy to grasp and fun to play. It is especially enjoyable if you and a group of friends enter the same session.

This game is also great for those wanting something social outside of the restrictions of your friend's group. With people always playing around the world you can play however long or short you like. There is no need to discuss anything except for the mission and so it is a safe place to socialise with others.
---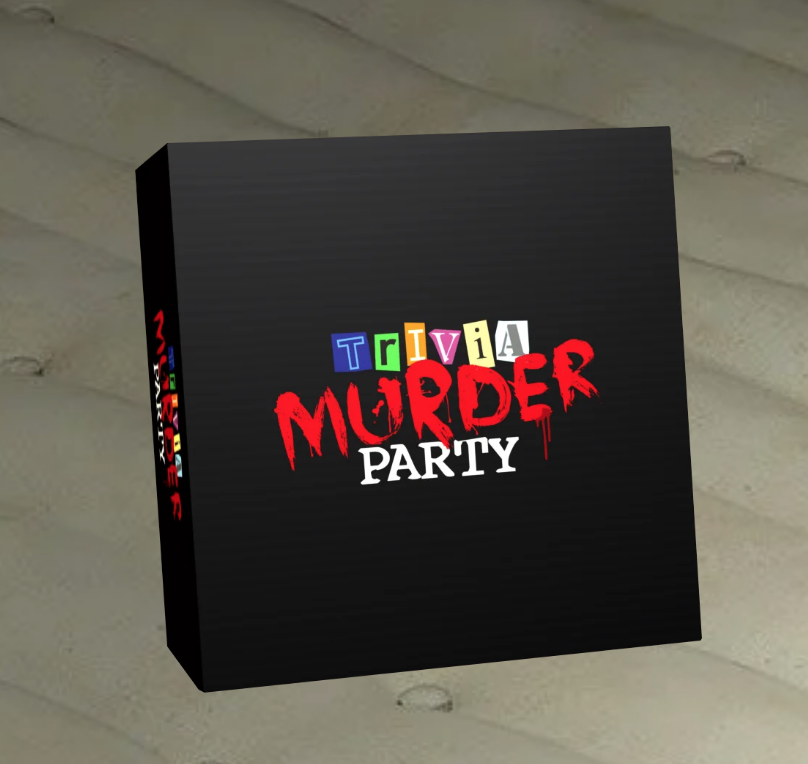 Pretty old news now, but still a fantastic shout out, Trivia Murder Party is a must play if you are hosting a socially distanced party. Played with one host and everyone else's phones, this game is a quiz with a twist. Even if you go out, or get killed during the main rounds, you can still win.

When answering a question wrong you become deceased within the game, perfect for a spooky evening, however you can come back to life in the final round. Play with friends or with strangers online.

Trivia Murder Party is fantastic for when you are on your choice of video calling software and enjoying a socially distanced gathering.
---

Pretend You're Xyzzy (+18 for crude humour)
 
An online clone of Cards Against Humanity, this particular game allows players to create their own servers and play a version of the classic game.

Originally players were able to create their own cards, however, due to recent developments this is no longer allowed (huge drama we won't go into detail).

This is a good way to play Cards Against Humanity for free online with your friends and still get the experience of offending each other at a party.

It isn't the prettiest game, but it can certainly help bring the party to you when you can't go to the party. With social media to enhance it, it can help make the socially distanced night.
---


Party?!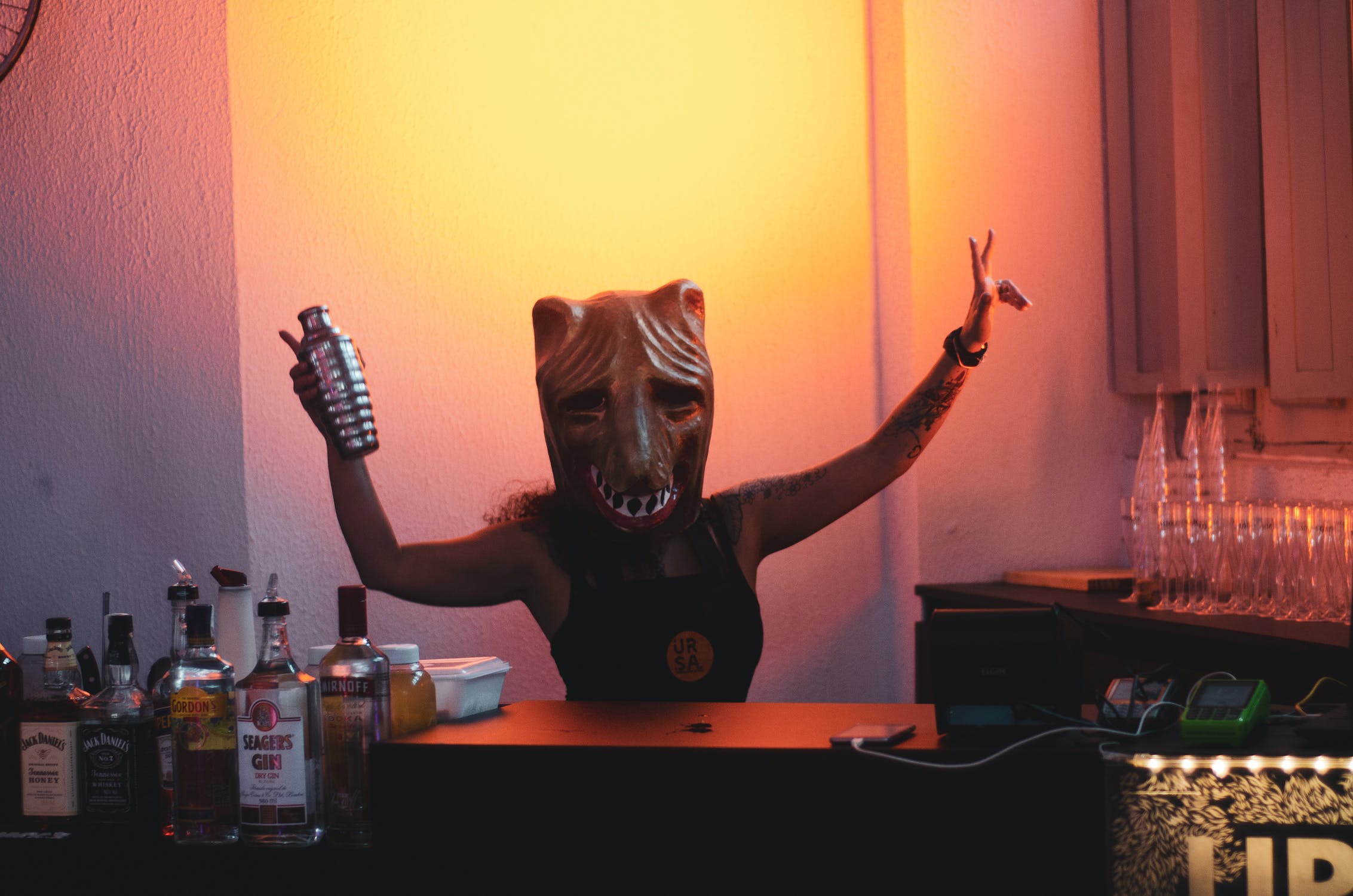 Stock image of this party creature is from here.
Just because we can't meet up for a big Halloween bash doesn't mean we can't have a fantastical party. One way is to meet up via phone call, Discord, Skype or Facebook video calls to participate in the games mentioned above.
Alternatively, you could even binge incredible horror films and shows together with Netflix Party. Though requiring everyone to have Netflix, or at least a Netflix login, you can host the party of the year without needing to clean up afterwards.
With video calling being better than ever, we also recommend still dressing up and seeing who can create the best looks without even needing to leave the house.
---
Trick or Treating without the treat!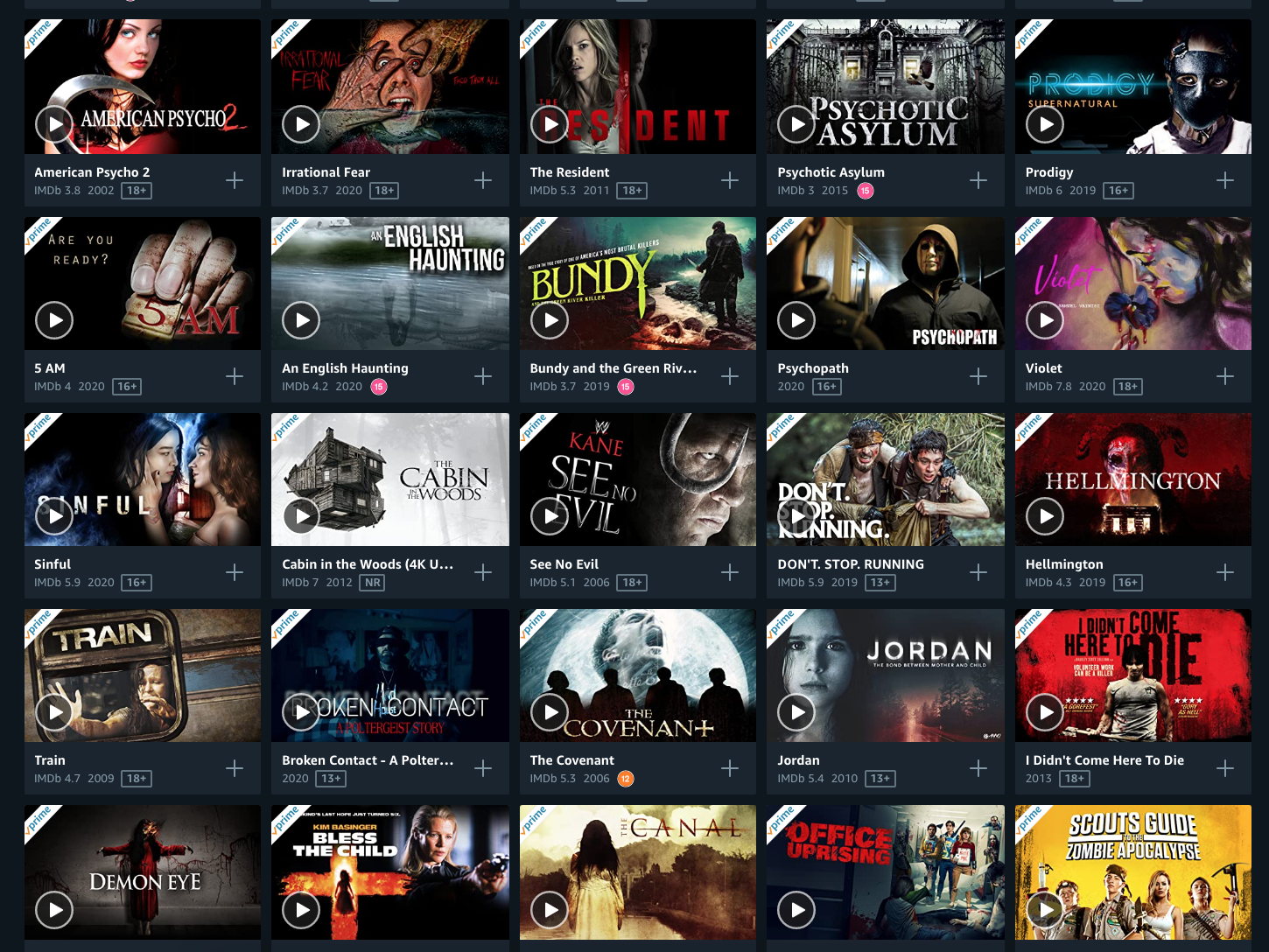 This is but a few of the films that Prime has to offer.
So, if we're not allowed to interact with people outside of our household or bubble, then how do we trick or treat? Well, unfortunately we don't. That doesn't mean you can't have a good time though. Instead of trick or treating with the kids it might be worth hoarding the sweets to yourself, dress up and binge some classic Halloween films on Disney +, Netflix or Prime.
It's time to self-treat, we don't need someone to give out the sweets, we'll give them to ourselves during our binges in the witching hour. We also offer Slaybucks for trying out Prime Video for 30 days, so it is a perfect time to watch the endless selection of horror that Amazon has to offer. Additionally, if you're wanting something a little more child, or child at heart, friendly then we do also offer Slaybucks for Disney + subscriptions as well.
---


Modern tricks require modern treating!

This year has been one hell of a trick but that means we deserve one hell of treat. Halloween is just the treat that we have been waiting for. Yet, 2020 is still throwing some tricks at us. So we are needing to use more modern ways to treat ourselves to conquer these modern tricks.
With video calling, online gaming and streaming we are able to be more connected than ever during these isolating times.
Do you have any other ideas? Send them to us so we can all have a safe and happy Halloween this year.
Share your Halloween looks and parties to both our Instagram and Facebook. We're always looking to celebrate your looks and if you're in need to restock some of your supplies then check out the free make-up we are looking to give away in return for Slaybucks.
And from everyone at Love to Slay; have a spooky Halloween.