Written By
Mehwish A
·
February 27th, 2020
Blogger at Love To Slay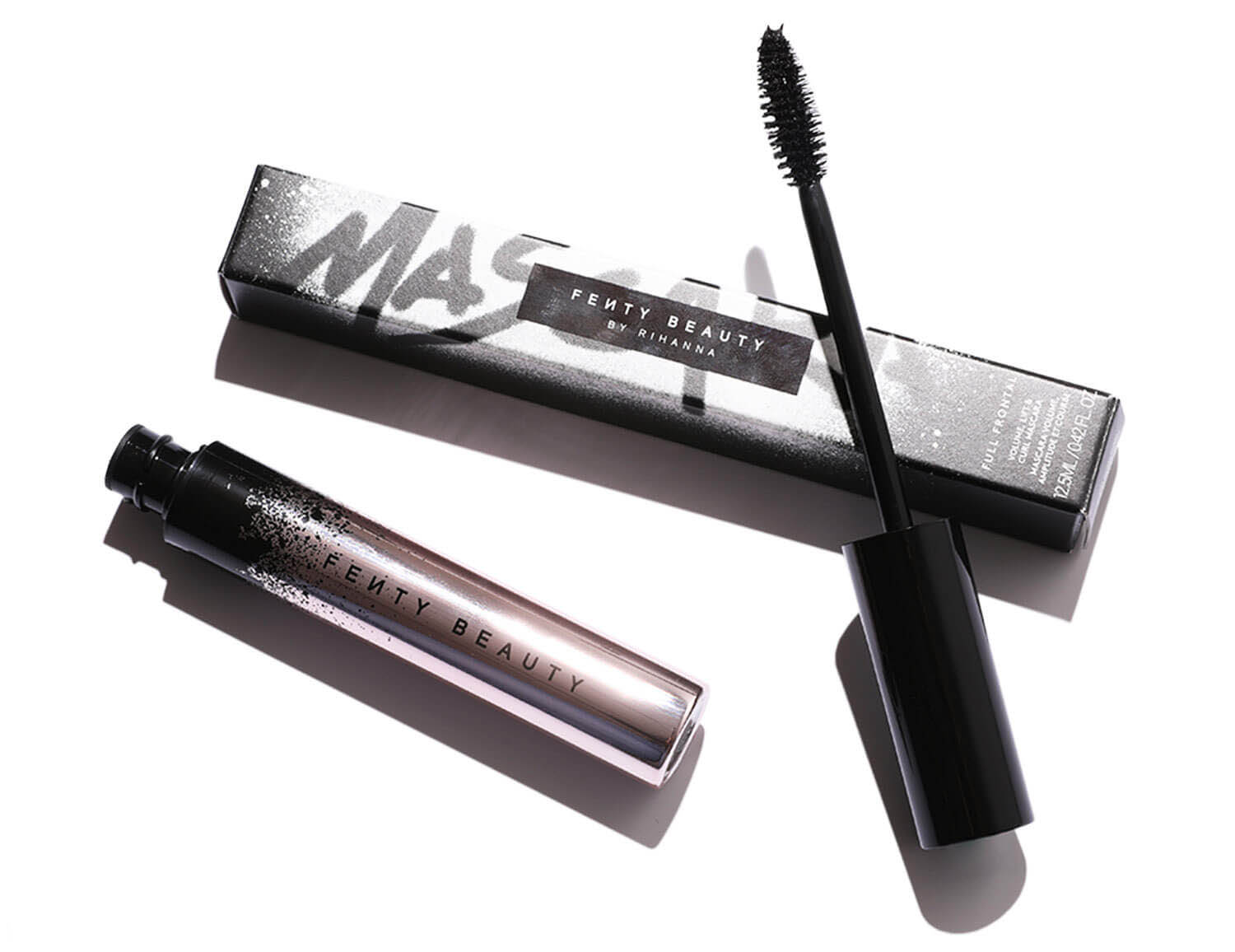 Rihanna's make-up brand Fenty Beauty has shaken up the beauty world since its launch in 2017, famed for its diverse shade ranges that inspired other brands to improve their own lines, and its formidable make-up formulas in everything from the foundation to highlighters. In 2019 we saw the brand launch its first bronzers, eyeliner and a new foundation formula, but the beauty giant is showing no sign of slowing down in 2020.  
The brand revealed its highly anticipated mascara on Instagram earlier on the year, promoting it as a "do-it-all mascara featuring an exclusive flat-to-fat brush that instantly volumises, lifts, lengthens, and curls". Along with these big claims, the product, coined "full frontal" is designed to be "water-resistant, sweat-resistant and long-wearing" – a real multitasker. 
Of course, we had to get our hands on her first-ever mascara, which landed today! As the name suggests, the Full Frontal Volume, Lift & Curl Mascara, is designed to give you everything you want from a mascara. Plus, who doesn't want to get Rihanna's gorgeous lash look! Here's our full review.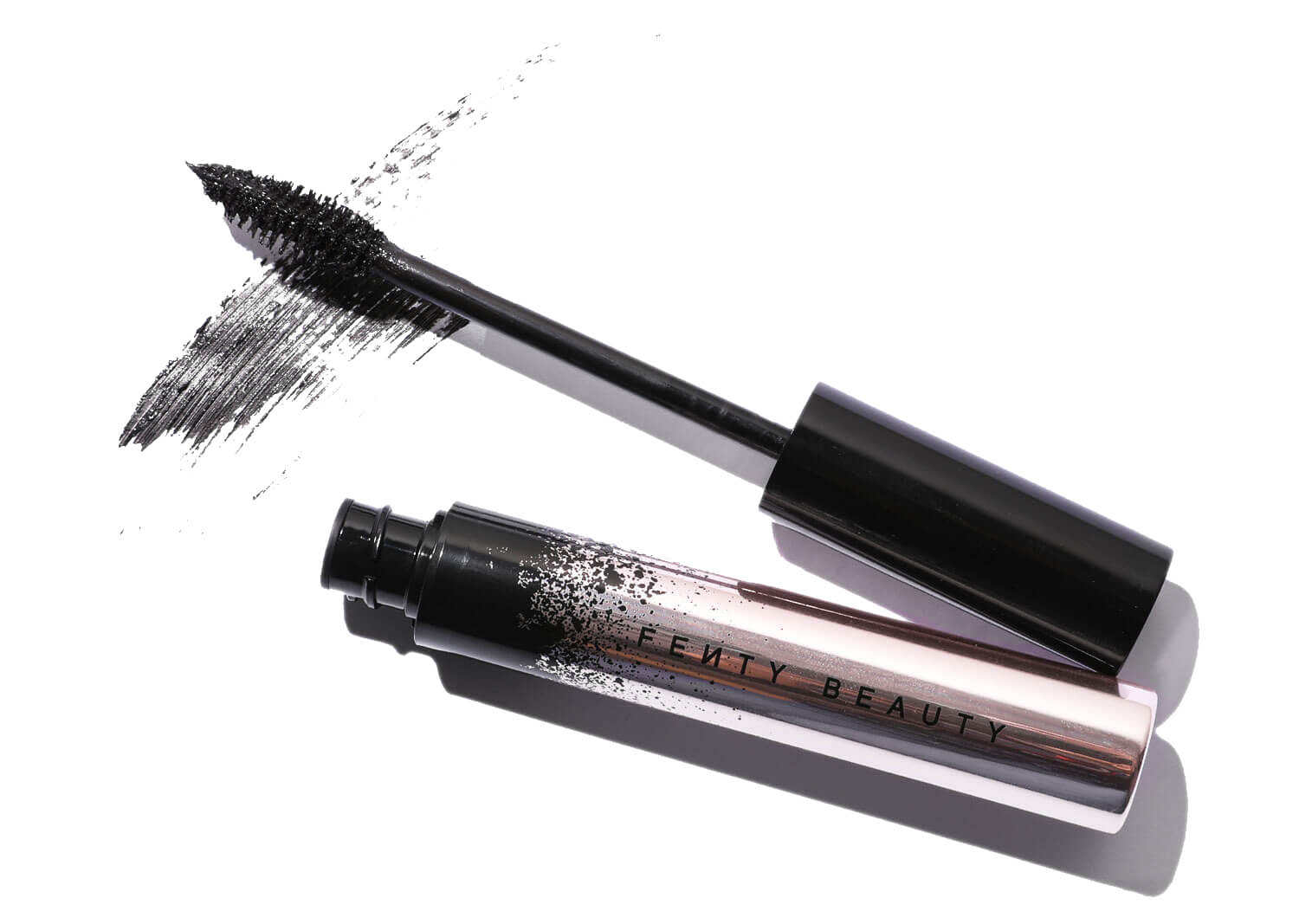 What it is: A mascara created to lift, lengthen, and curl lashes with a unique 'flat-to-fat' brush – the fat side is designed to pile on the formula and the flat side defines and adds a curl. The ultra-black, long-wear formula is also water-resistant and has been tested by Rihanna to withstand everything from sweat and tears, all without smudging.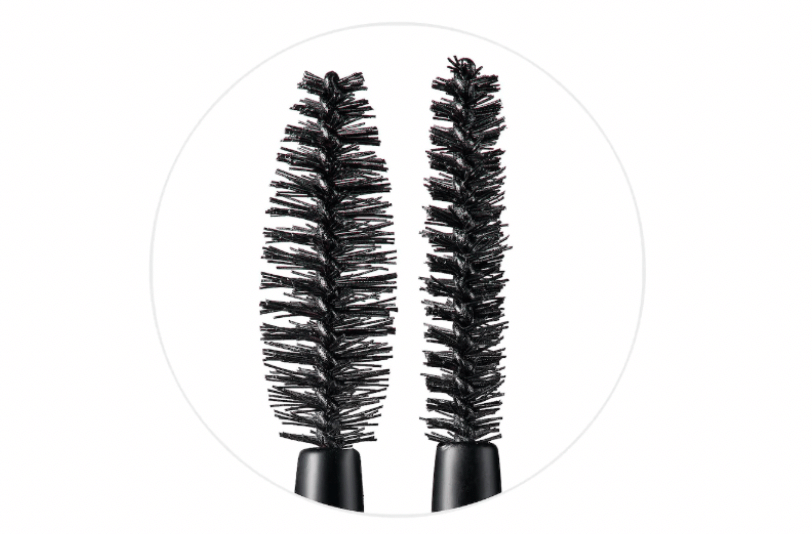 What we thought: The lightweight mascara is designed to build easily with a formula that doesn't dry too quickly, which is definitely true. It does take a couple of coats of this mascara to achieve real definition. It's not the most buildable formula either – don't expect to be able to create super thick, clumpy lashes with it. But we didn't feel like we needed any more volume as the end result after two coats looks just as lifted and fanned out as falsies do. We also like that the brush isn't overloaded with product, again making it easier to apply without any smudging, and the end result is definitely worth having to apply a couple of coats. We were also really impressed with how well the wand managed to curl and shape the lashes, all while keeping them separated and fanned out.

The wear: We didn't notice any smudging or flaking all day – hallelujah – and although we didn't cry, we did test them out with a little water and they didn't run everywhere!
The result: We loved the final result – a fanned out, wispy lash look that was natural-looking, but also added drama. We didn't achieve quite the same result as the image we had seen of Rihanna, which was a little more dramatic, but we imagine if we kept building, we would have been able to layer up for more volume. If you have thicker, dense lashes, you should be able to build even more drama. As you can see from the before and after, we achieved both length, curl, and volume.
The verdict: We really love how this mascara made our lashes look and we feel like this is a great everyday mascara, especially as it wears so well. It didn't give the most volume we have ever seen from a mascara, but if you love a more natural, wispy-looking lash, then you will definitely love this.
The Fenty Beauty Full Frontal Mascara is on Love To Slay now! If you liked to get your hands on this mascara, simply earn Slaybucks! How to Earn Slaybucks? Simple: by leaving reviews, answering surveys, starting free trials and then select your mascara.