Written By
Harmeet Sandhu
·
October 1st, 2020
Blogger at Love To Slay
Now that Summer is well and truly over, that means spoooky season is fast approaching, and Lush has this year's Halloween collection all lined up.
The collection includes a number of spooktacular bath products that will turn your water into a literal cauldron. Along with a ghoulish soap that glows in the dark, Lush also created a hauntingly gooey shower surprise called BOO! for sublimely soft skin, the shower slime is scented with the popular Lord of Misrule Halloween scent. With any collection comes with 7-knot wraps. Don't get in a flap, wrap your Halloween treats or transform into a bag or hair accessory, there are so many ways to use reuse, the possibilities are endless.

For a look at some of the spookiest products from Lush's 2020 Halloween Collection, then read on.

No tricks, just Lush treats! 
---
Bat Art Bath Bomb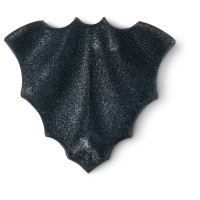 This bath bomb will leave you spellbound, as you drop it into the water, reveal a spectacle before descend into the dark purple waters. The rosemary and sage scene of Junk perfume will cleanse your aura.

Lush Bat Art Bath Bomb | £4.50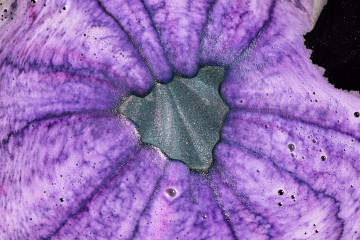 Image Source: uk.lush.com
---
Punkin Pumpkin Bath Bomb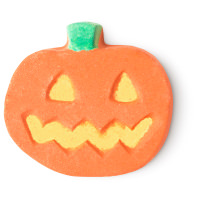 Pumpkin's not dead; it's waiting to take its place in your bathtime routine. Watch this lil guy glide round the surface, releasing bright, mood-enhancing citrus oils as it goes. 
Lush Punkin Pumpkin Bath Bomb | £4.50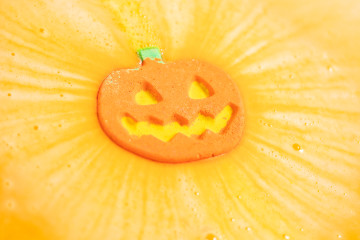 Image Source: uk.lush.com
---


Ghost in the Dark Soap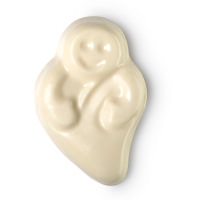 Boo! Ghost in the Dark is back to haunt you again.
Kidding, no need to be afraid, not all that glows at night has to cause a fright. Cocoa butter and coconut oil create creamy lathers as hair-raising bergamot and lemongrass lift the lowest of moods.

Charge it up in the light to chase away the monsters at night. There's nothing scary about how soft this will leave your skin!
Lush Ghost in the Dark Soap | £5.00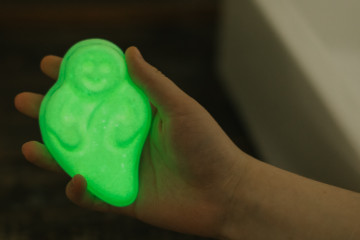 Image Source: uk.lush.com
---
Monsters' Ball Bath Bomb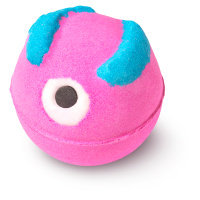 A specdracula event awaits. Keep your ghoul and get ready to boogie on down to the bathroom for an enchanting monster mash-up. With this monstrously pink Halloween bath bomb, you'll be treated to a feast of spooktacular colours. Blue explosions release as uplifting and refreshing lime and neroli scents fill the air. Truly taking your water from grab to ball in no time! 
Lush Monsters' Ball Bath Bomb | £5.50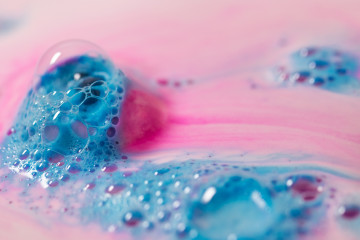 Image Source: uk.lush.com
---
Bewitched Bubble Bar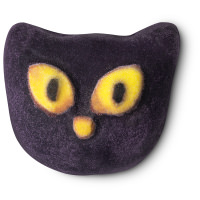 Whether you're busy whizzing around on a broomstick, brewing potions, or casting spells, crumble this friendly feline under the water and watch it turn your bath water a spooky shade of black and conjure up a cloud of frightening bubbles. Let superstitions go and allow yourself to be spellbound by uplifting bergamot oil as you twitch your nose and breathe in this blackberry scent. Perrrfect for those cat lovers out there! 
Lush Bewitched Bubble Bar | £5.50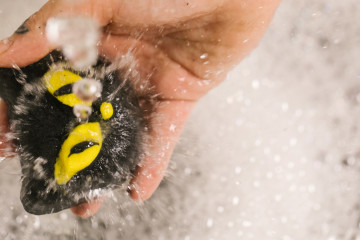 Image Source: uk.lush.com